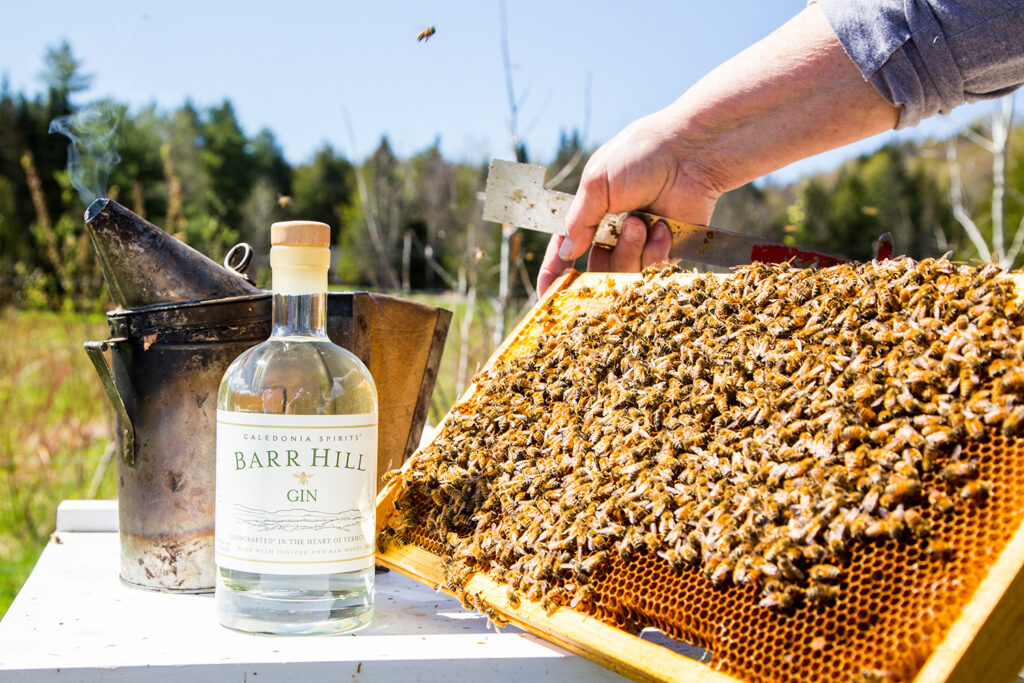 Barr Hill Gin, made by Montpelier, Vermont-based Caledonia Spirits, is bringing back Bee's Knees Week, taking place from Sept. 23 to Oct. 2. Each year, individuals are invited to order a Bee's Knees Cocktail, snap a photo and use the hashtag #beeskneesweek—and for every photo, Barr Hill partners with a nonprofit organization to plant 10 square feet of pollinator habitat in order to save the endangered bees and pollinators. 
In 2016, Barr Hill started their annual Bee's Knees Week initiative, which takes place every September. The 10-day celebration honors the Bee's Knees Cocktail, shines a light on the importance of pollinators and creates a community of cocktail lovers working together to save the bees.
This initiative is especially important in an era where honeybees face colony collapse disorder (CCD) and other threats—Barr Hill wants to keep them buzzing not only for their own spirits, but for the 90 different food crops and 90% of flowering plants that these bees pollinate annually. Last year's Bee's Knees Week generated world-wide participation and Barr Hill planted 200,000 square feet of pollinator habitat which was an increase of 2.5 times the previous year's impact.