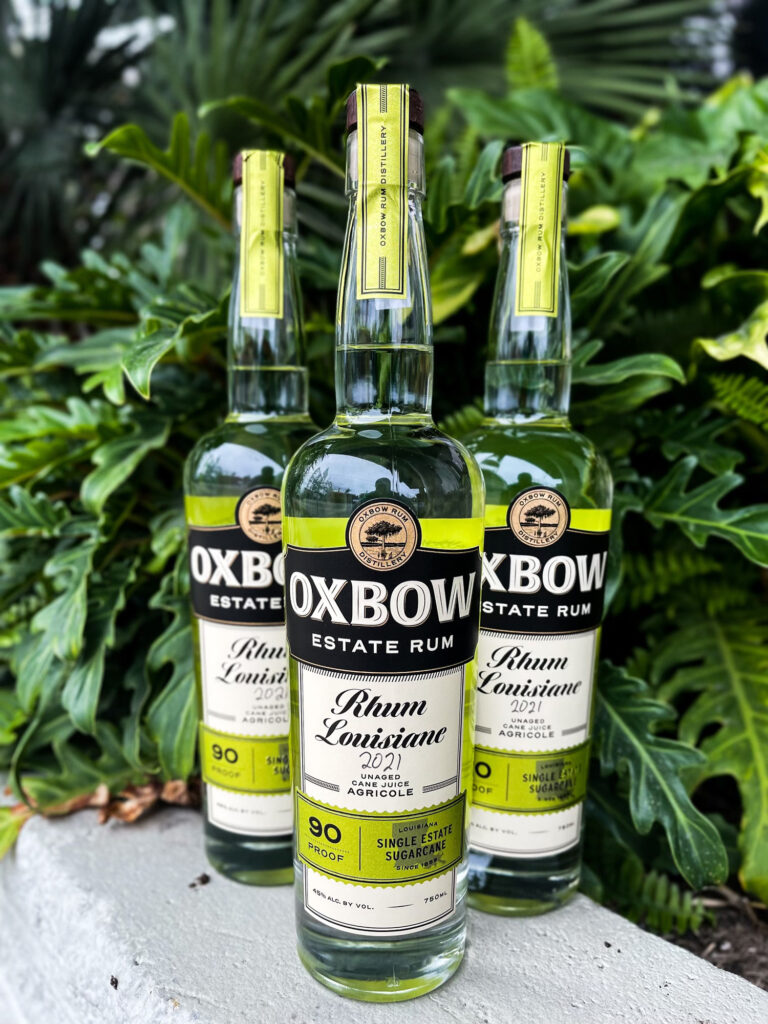 The owners of the formerly named Three Roll Estate in Baton Rouge, Louisiana, recently announced a new name: Oxbow Rum Distillery. The family-owned distillery, led by Olivia Stewart, looks to redefine Louisiana Rum with new rum brands made from ingredients grown locally by fifth-generation cane farmers and sugar manufacturer.
Stewart grew up on her family's sugarcane farm in Pointe Coupée Parish, where they've crushed sugarcane to make raw sugar since 1859. Today, they make exclusive rums with their own fresh-pressed cane juice and Grade A molasses, two incredibly rare and coveted ingredients. 
"The rum category has historically lacked transparency and regulation. Consumers often wonder what's really in the bottle," said Stewart. "We want to share our authentic rums with fans seeking a true sipping experience. With Louisiana's rich history of growing sugarcane, we'd love for the state to become known as America's rum destination." 
Oxbow Rum Distillery will continue making selected products under its former name; however, the renamed distillery now also produces three types of Oxbow Rum: 
• Oxbow Small Batch White Rum made from Grade A Molasses, with notes of tropical fruit and smokey finish. 
• Oxbow Barrel Aged Straight Rum matured in new American oak barrels for a minimum of two years. The barrel provides rich color and complex flavor comes from the oak alone, with a finish of plum, chocolate and vanilla. 
• Oxbow Rhum Louisiane Cane Juice Agricole bottled only once each year during the fall sugarcane harvest. This special rum is the truest expression of the family farm's terroir, with bright vegetal notes only experienced in Rhum Louisiane. 
"These fine sipping rums embody the essence of Louisiana sugarcane. Unfiltered and distilled in small batches, Oxbow Rum has no sweeteners or additives," explained Stewart. "You can experience the bright, smooth taste of local sugarcane in every sip."
The new distillery name comes from the ancient Mississippi River oxbow in Pointe Coupée Parish, where the fertile soil has grown the finest sugarcane for generations. The oxbow is now cut off from the river and is a lake known as False River. The distillery also produces a new small batch spiced rum by that name too. False River Spiced Rum is distilled from sugarcane grown on those old riverbanks, then blended with a proprietary spice recipe.