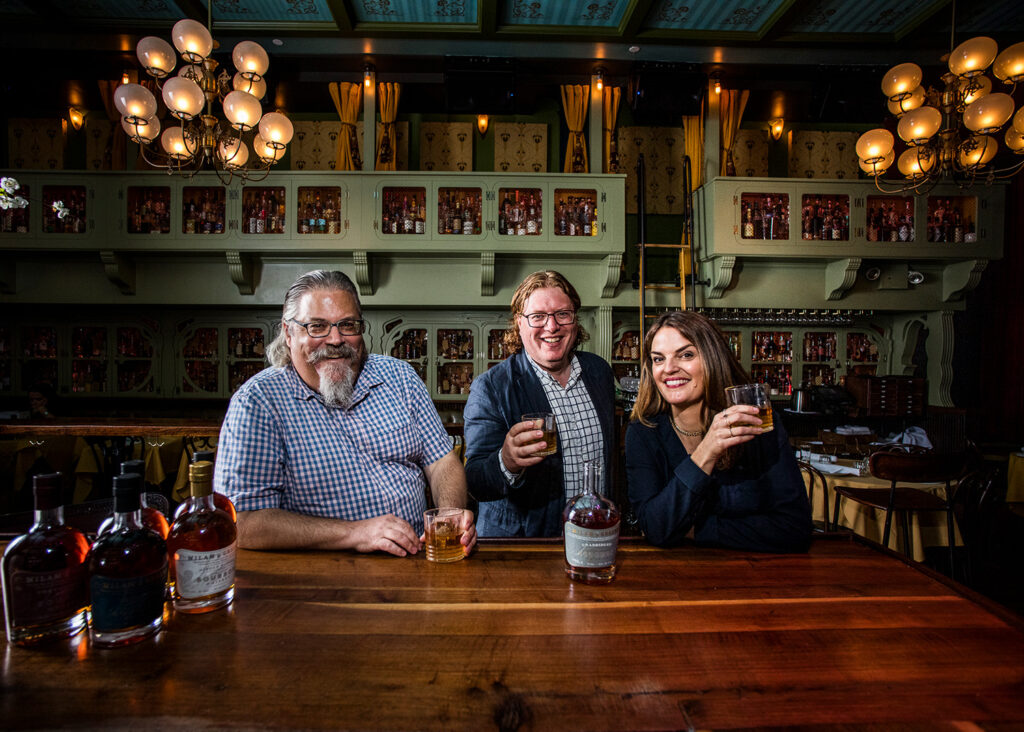 Milam & Greene Whiskey is introducing Unabridged Volume 1, a new limited edition, literary-themed blend of straight bourbon whiskies. Milam & Greene created Unabridged Volume 1 by calling on the expertise of three award-winning authors and whiskey experts: Heather Greene, CEO of Milam & Greene, Noah Rothbaum and David Wondrich, authors of the Oxford Companion to Spirits and Cocktails and Flaviar's resident liquor experts. The three tasted numerous whiskey samples and ultimately created a blend of straight bourbons, which were made in three different states and are of different ages. Milam & Greene Unabridged Volume 1 is now available at select retailers across the U.S., online, and to Flaviar members.  
"Unabridged celebrates friendships unfolding throughout the unedited and messy chapters of our biographies," says Milam & Greene Whiskey CEO and blender Heather Greene. "As friends and fellow whiskey-writers, the three of us had an implicit pact to support each other's dreams. After publishing many books and hundreds of articles, garnering awards, and thousands of tastings, Unabridged makes good on that promise. Milam & Greene Unabridged showcases the flavors a barrel can impart into bourbon over time and place."  
Whiskey blending is a core skill that Milam & Greene uses to craft its award-winning whiskies including the Triple Cask Straight Bourbon Whiskey and Port Finished Straight Rye Whiskey. Milam & Greene Unabridged draws upon the distillery's rich library of casks aging in its rickhouse in Blanco, Texas. It is created with a backbone of straight bourbon whiskies distilled by master distiller Marlene Holmes onsite in Texas and at Bardstown Bourbon Co. both using the same mash bill. Bourbon distilled in Tennessee and aged 4, 6, and 14 years, along with 4-year-old Kentucky bourbon round out the chapters. It is hand-bottled at 59% ABV / 118 Proof which the blending team selected as optimal for enjoying neat, on ice, and in a cocktail.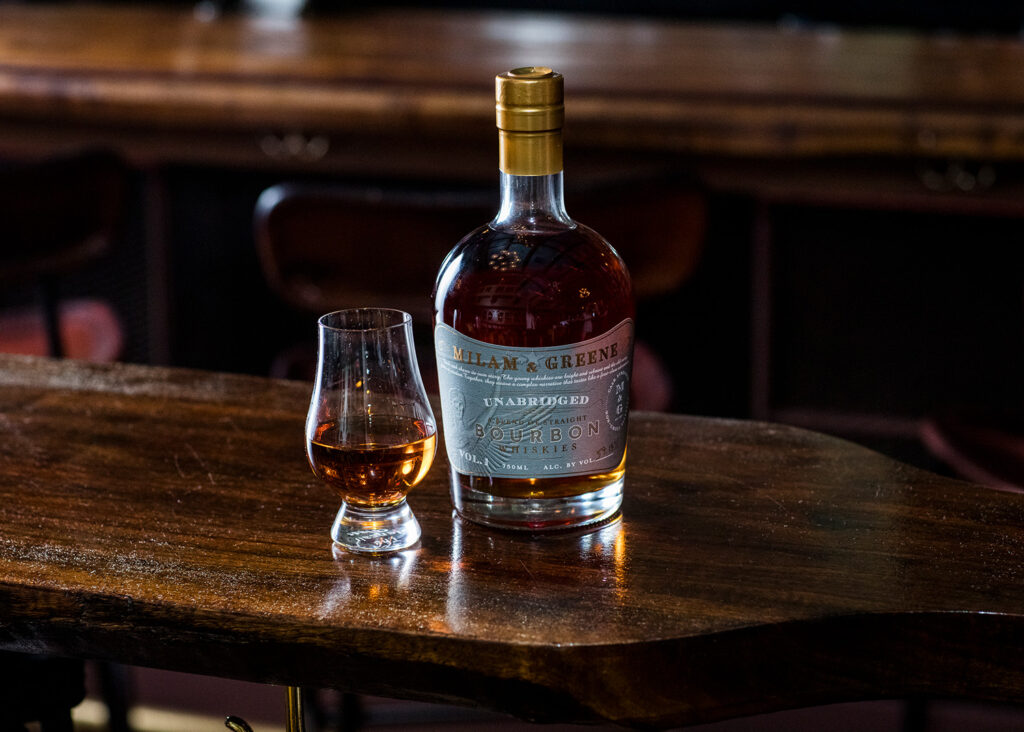 Milam & Greene Unabridged Volume 1 
This is a complex whiskey with a spirited personality developed by mingling various bourbons from different states, and a range of ages. A pop of spice punctuates the initial taste. This note is born in the young, wily casks aging in the Texas Hill Country. The whiskey's flavor evolves quickly into a softness on the mid-palate with toasty robustness from the malted rye. It finishes with dark cherry notes characteristic of older bourbon. 
David Wondrich, Flaviar's Resident Spirits & Cocktails Historian, says, "on the nose is an oaky, split-log tang, which is cushioned by waves of pecan pie, maple syrup and creamed corn and a whiff of alcohol driving everything forward. The palate is rich and chewy, with cinnamon-spice oak and dark-chocolate notes to balance the richness. Long finish." 
Noah Rothbaum, Head of Cocktails & Spirits for Flaviar, says, "on the nose, I get strong maple syrup and caramel notes with a bit of baking spices. On the palate, I get rich dark chocolate notes, plus stone fruits and a beautiful hint of malted rye and toasted wood."  
Milam & Greene Unabridged Barrel Information
Thirty-eight barrels were used to create Unabridged. The ages of each barrel are detailed below:
Pricing and Availability
Unabridged Volume 1 a Blend of Straight Bourbon Whiskies is available for a suggested retail price of $89.99 at select fine retailers in the U.S. and in Alberta, Canada as well as available on the Milam & Greene website. A deeper dive on the creation of the whiskey is available on Flaviar.com. Milam & Greene whiskey is distributed by Southern Wine and Spirits, Empire Merchants, Heidelberg Distributing, Brescome Barton, and Winebow Fine Wine and Spirits.