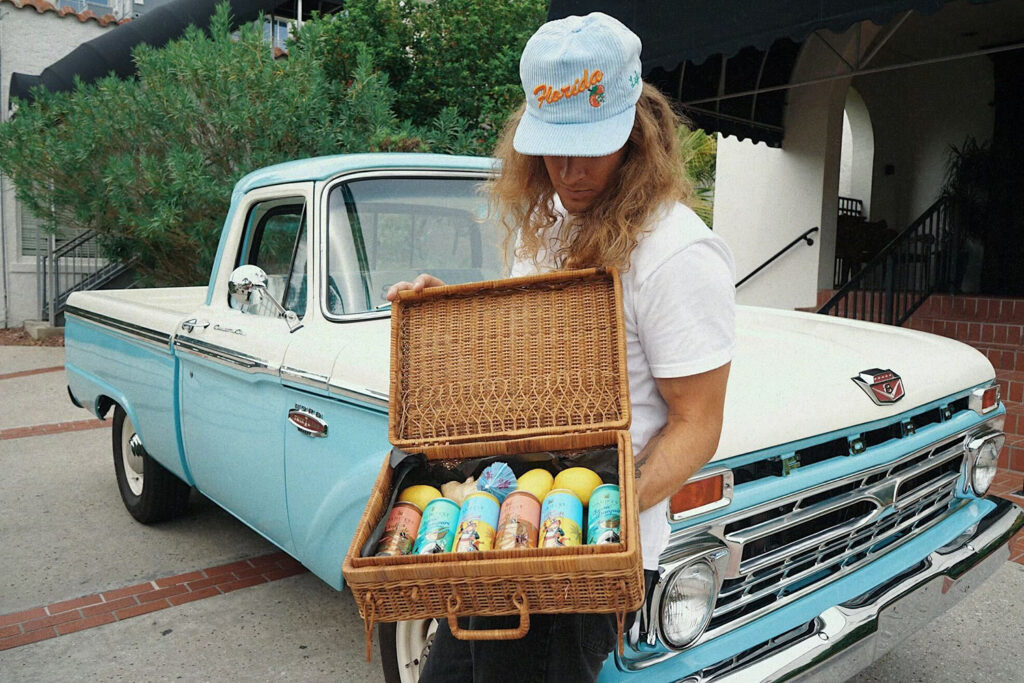 Manifest Distilling of Jacksonville, Florida, announced the launch of its new line of ready-to-drink (RTD) hard seltzers, making the distillery one of the first in Florida to introduce a canned seltzer product made with real spirits.
Manifest is partnering with former Pabst Brewing Co. president and general manager, Matt Bruhn, in this RTD venture. He brings extensive insight from the beer and spirits industry that will nurture Manifest's brand visibility in the RTD category at the local, regional and national levels.
This expansion of Manifest's product line comes as the distillery is celebrating its sixth anniversary this month. The organic distillery has steadily evolved its consumer offerings through the years, including the opening of The Cocktail Room in 2021. The Cocktail Room celebrated its first anniversary this September. All of the recipes for the RTD line were created in-house by the creative team at Manifest — creating a natural connection between the spirits, the in-person craft cocktail experience and, now, a canned product line.
"As cocktail purists, it was important for us to formulate recipes that respect what a cocktail should be. We had to reframe that conventional thinking. We took what customers loved about something they'd get in The Cocktail Room, and transformed it into something you can grab out of your fridge when headed out for a day at the beach or on the boat," said David Cohen, President of Manifest Distilling. "As a father of three, the opportunities to shake up something tasty are few and far between — and we know many RTD consumers appreciate the convenience that a canned hard seltzer provides. This line gives you the opportunity to consume a beverage that is high quality, made with real ingredients and low alcohol, with minimal effort. We've gone through a lot of testing and formulations to end up here, and can't wait to bring these to our home market first."
Manifest's RTD line includes three unique flavors, all containing natural ingredients and made with Manifest's craft spirits:
Manifest Classic Daiquiri, a tropical treat containing Manifest's white Florida rum, key lime juice and house-made falernum liqueur
Manifest Vodka Mule, a zippy classic with Manifest's non-GMO Potato Vodka, layered with fresh ginger, ginger beer and key lime juice
Manifest Vodka Spritz, a dazzling combination of Manifest's Citrus Vodka, tangerine and key lime juice
All three flavors have a touch of cane sugar and are finished with sparkling water. Four-packs will be available starting September 26 for $11.99, and are perfect for a day out at the beach, on the boat or kicking back with friends. All of the flavors have an ABV (alcohol by volume) below 6%, and are under 200 calories per can. Champion Brands and S.R. Perrot are providing distribution support through Northeast Florida, North Central Florida and Southeast Georgia.

"We're excited to partner with Manifest Distilling to bring these drinks to our retailers. Consumers are embracing the ready-to-drink cocktail category right now, and Manifest has really elevated what is currently being offered with these fantastic cocktails," said Jacob Benton, General Manager of Champion Brands.
Manifest will celebrate the launch and its sixth anniversary with several events, ending with an official RTD release party at Casa Marina in partnership with Lafavre, an elevated streetwear brand looking to show "The South Got Somethin' to Say." Festivities will include:
Thursday, September 22 at The Cocktail Room at Manifest Distilling: Crudo from Brine Jax and craft cocktails from 6 – 9 p.m.
Friday, September 23 at The Cocktail Room at Manifest Distilling: Cocktail specials from 7 – 11 p.m. and a silent disco party by Hush Hush Jax
Saturday, September 24 at The Cocktail Room at Manifest Distilling: Release of the Rye Whiskey finished in a Vino de Naranja barrel from 2 p.m. – 12 a.m., with live music by Project X from 7 – 10 p.m. ($5 cover charge)
Sunday, September 25 at Casa Marina in Jacksonville Beach: Official RTD release party and the launch of Lafavre's special apparel collaboration, with live music and three DJs throughout the evening
All events are for guests ages 21+. For more information on purchasing tickets for the official RTD release party, visit lafavreus.com. For further details about the festivities, please visit manifestdistilling.com/events.