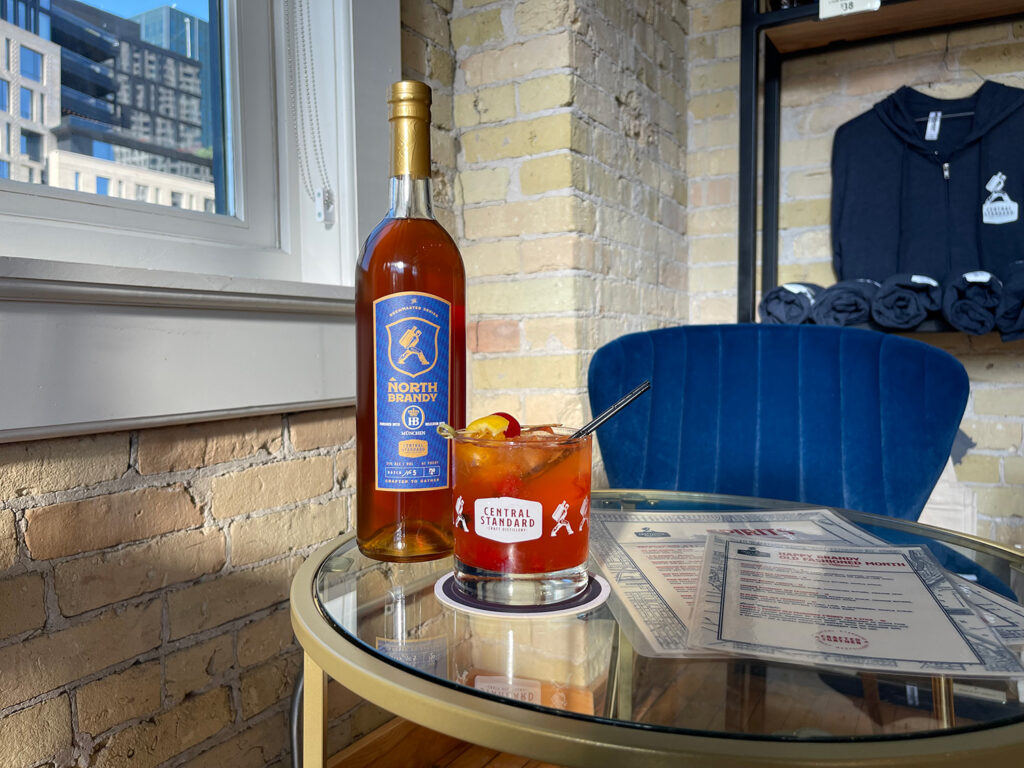 Central Standard Craft Distillery co-founders Evan Hughes and Pat McQuillan are going global with the unveiling of the next release in the distillery's Brewmasters Brandy Series: a collaboration with Hofbräu München, the renowned 400-plus-year-old brewery in Munich.
"For our latest Brewmasters-series release, we wanted to make it a truly global collaboration," Hughes said. "And no better brewery to partner with than Hofbräu München, the top name in German brewing and owner of the most famous beer hall in the world."
The new beer brandy, which hits retail shelves across the Midwest in a limited supply starting Oct. 1, combines Central Standard's North Brandy with Hofbräu's Doppelbock seasonal special Hofbräu Delicator, which is bottled as Hofbräu Winter Spezial and available in six packs in the United States.
The result is a flavorful beer brandy with notes of dark chocolate, cherry and dried fruit. "When I had my very first taste of it, I knew I wanted to bring it to Oktoberfest in Munich and share it with the world," said Hans Weissgerber, managing director of Old German Beer Hall in Milwaukee. "It's just that good. Combining the heritage of the Hofbräu München Brewery and the hand-crafted spirit of the Central Standard Distillery creates a truly must-try collaboration."
"The new Hofbräu North Brandy collaboration has something for beer and brandy fans alike," said Jim Kanter, chief commercial officer of Central Standard Distillery. "Beer lovers will appreciate the roasted caramel malt flavor and subtle beer sweetness," he said. "Brandy fans will love the bold, rich flavor. It tastes like a cozy Bavarian night."
The collaboration offered Hughes and Kanter an opportunity to celebrate their hometown and state. "This new beer brandy really embraces the Germanic roots of Milwaukee, Wisconsin and the Midwest," said Hughes. "Teaming with Hofbräu München and specifically their Winter Spezial Delicator made the ideal match for our North Brandy."
The new Beer Brandy sells in 750-mL bottles and is priced between $24.99 – $29.99. Only a limited number of bottles are being released. "And, when we're sold out, we're sold out," Kanter added.