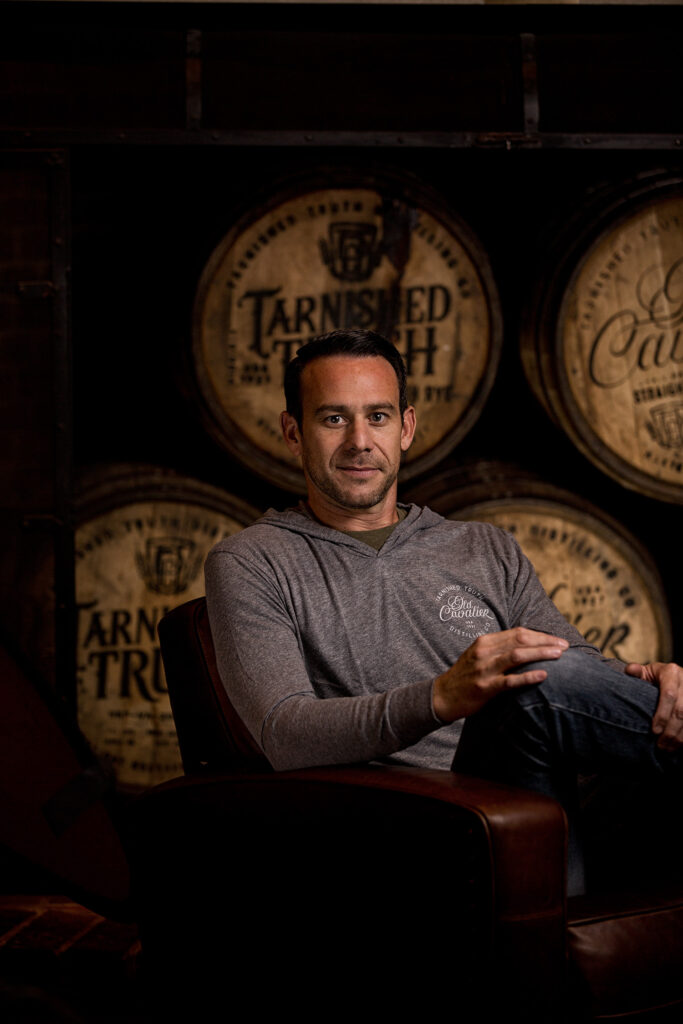 Andrew Yancey, founder of Tarnished Trust Distilling Co. in Virginia Beach, Virginia, has been named by Gov. Glenn Youngkin to serve on the Virginia Spirits Board.
The 11-member board, established in 2020, fosters the development of the spirits industry in the Commonwealth through research, education and promotion.
"I'm honored to play a role in helping the spirits industry grow and thrive in the Commonwealth," Yancey said. "Locally owned businesses like mine are making an impact on Virginia's economy, and I'm excited to join my fellow board members and give back to the industry that has provided me so much."
Born and raised in Virginia Beach, Yancey spent seven years researching, developing and mentoring under a nationally respected master distiller, Larry Ebersold, before opening Tarnished Truth Distilling Co. in 2017.
Located inside Virginia Beach's Historic Cavalier Hotel just a few miles from where Yancey grew up, Tarnished Truth now distributes statewide, hosts thousands every year at the annual Virginia Bourbon Invitational, and features popular distillery tours.
Yancey is a graduate of West Virginia University with a Master's Degree in Urban & Regional Planning from Florida Atlantic University. In 2007, he was one of the founding members of The Virginia Gentlemen Foundation, a non-profit organization that raises millions of dollars every year to fund ALS research and make Virginia Beach more accessible for people with disabilities.