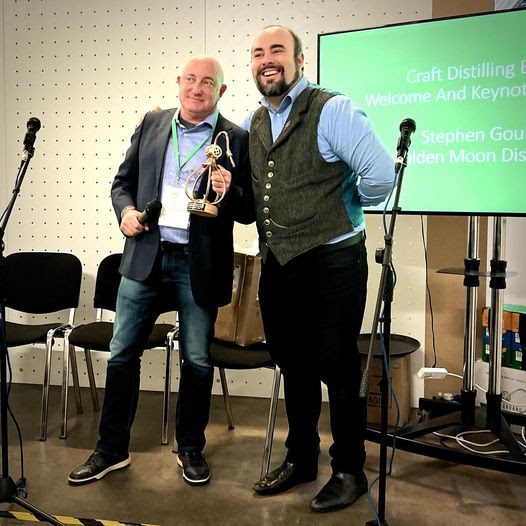 Stephen Gould, Golden, Colorado-based Golden Moon Distillery's founder and master distiller, was presented with the 2022 Craft Distilling Industry Achievement Award at this year's London Craft Distilling Expo.
"We have an amazing industry and I am blessed that many in our industry think so highly of me," said Gould.
Gould was also this year's keynote speaker and presented a seminar on entry proof and maturation.
The London Craft Distilling Expo is held every October at The Old Truman Brewery on London's Brick Lane.