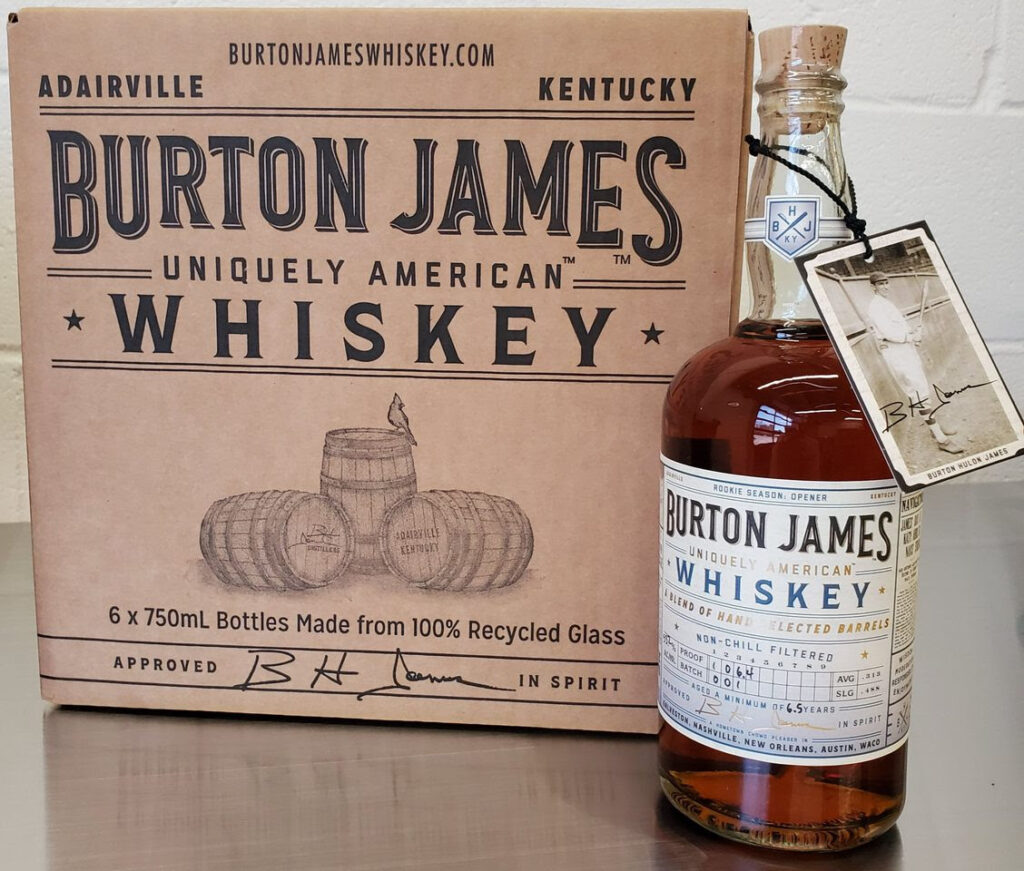 B.H. James Distillers of Adairville, Kentucky, will host its grand opening on Nov. 5.
The distillery, owned by Shawn McCormick, will offer two brands: Burton James Uniquely American Whiskey and James Lake Botanical Spirits.
The first batch of whiskey is named Rookie Season – Opener, and is a blend of three types of American whiskey: 7.7-year-old bourbon (21% rye content) makes up 34.4% of the blend; 6.9-year-old bourbon (36% rye content) makes up 27.4% of the blend; 7.6-year-old rye (95% rye content) makes up 36.9% of the blend; 6.6-year-old light whiskey makes up 1.3% of the blend. The final product is 106.4 proof.
The James Lake lineup includes:
Small Batch Crafted Vodka – a clean and crisp original that forms the foundation of all the James Lake botanical spirits.
Citrus Solstice – citrus flavored vodka that is bright and refreshing
Tangerine Dream – tangerine flavored vodka that is authentic and aromatic
Summer Berries – berry flavored vodka that is fresh and fruity
Crisp Cucumber – cucumber flavored vodka that tastes garden fresh
The distillery's products will be available for the first time on Nov. 5 from 11 a.m. to 5 p.m. at B.H. James Distillers, 220 W. Gallatin Street, Adairville, KY 42202.