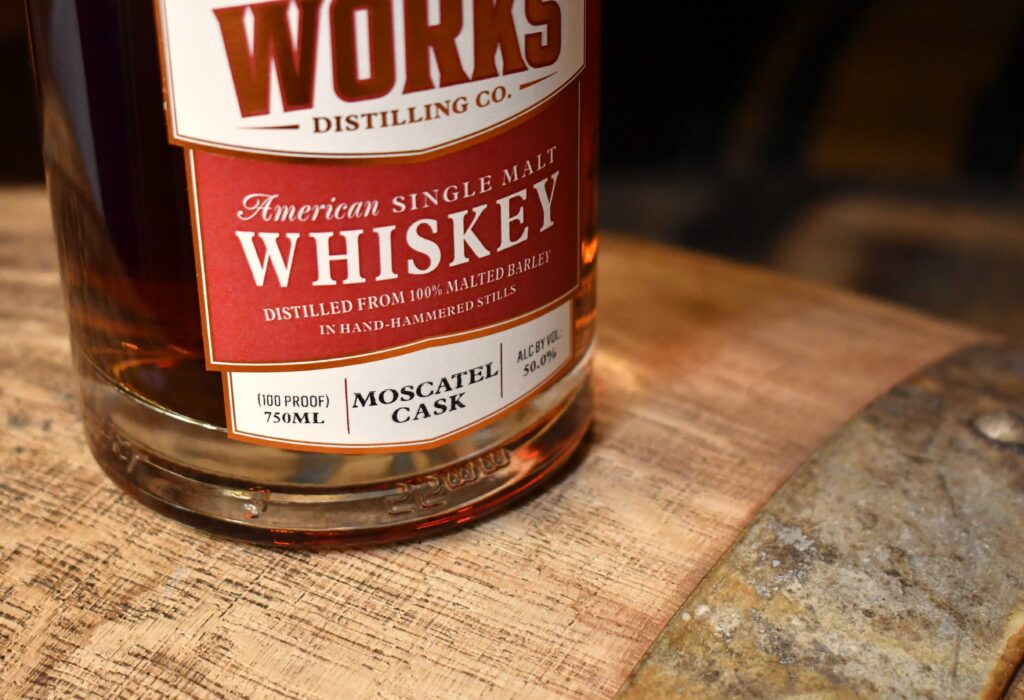 Seattle-based Copperworks Distilling Co. announced a first-ever special release: Copperworks American Single Malt Whiskey Moscatel Single Cask.
Available today, Copperworks' latest cask release collaboration was crafted from pale malt that matured for three years and eight months in two new American Oak casks produced by Kelvin Cooperage with a #3 char. The whiskey was then transferred to the Moscatel cask and finished for 11 months.
Moscatel is a type of sherry (a fortified wine) named after the particularly aromatic grape variety that reaches high sugar levels when matured. Thanks to their sweet, rich flavor, Moscatel grapes are often dried and made into raisins. Produced in Spain and typically served as a dessert wine, Moscatel is known for floral aromas (think orange blossom and jasmine) and fruitiness.
"For those that have enjoyed our previous whiskey releases featuring sherry casks, they may find subtle similarities," said Jason Parker, co-owner and president of Copperworks Distilling Co. "But make no mistake, our new Moscatel single cask deserves its own category of deliciousness."
If the pearlescent deep orange color and long legs left on the glass don't grab your attention, the nose and what follows certainly will. The Moscatel finish is evident at nosing: stone fruit, pie crust, creamsicle, and a subtle florality. All of this follows onto the palate, balancing sweet and tart with the addition of white pepper and honeysuckle. Finishing long, with citrus, white pepper, and florality taking center stage.
"The Moscatel Single Cask Whiskey's five-year journey from cask to glass lends to a distinctive yet decidedly Copperworks finish," said Jeff Kanof, co-owner and vice president of Copperworks Distilling Co." "We suggest enjoying it neat or thrown into a classic Manhattan for a fun twist."
Copperworks American Single Malt Whiskey Moscatel Single Cask
336 bottles produced (750ml)
50% ABV (100 Proof)
$89.99 (+ tax and shipping)
Available now in Copperworks' online store and its Seattle Distillery & Tasting Room, or purchase it online.
Tasting room address: 1250 Alaskan Way, Seattle, WA 98101