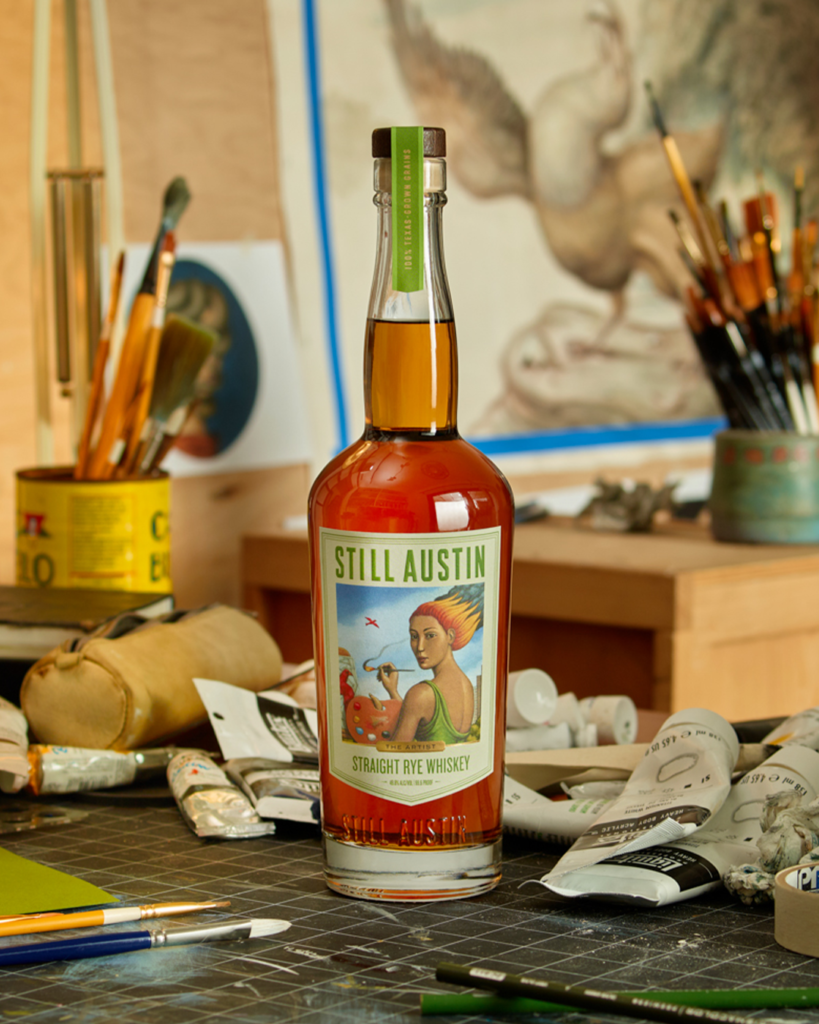 Austin, Texas-based Still Austin Whiskey Co. is proud to announce that its straight bourbon The Musician has a new companion. The Artist is a 100% straight rye whiskey made from Texas grains that's dedicated to the dreamers, visionaries and artists who have inspired the team.
Aged for at least two years and bottled at 99.6 proof, the new flagship rye whiskey represents the culmination of years of effort in which all the ingredients came together perfectly to create a work of art that feels, somehow, effortless. The spirit's blushing, oaky hue foretells a complex nose, with hints of honey, cherries, fig, clove and coffee. The palate of spicy chocolate, apricot, sandalwood, ginger and caramel gives way to lingering after-impressions of cinnamon, molasses, nutmeg and orange zest.
"Our team put a lot of hard work and love into this release," said COO Brandon Joldersma. "We could not be prouder to bring another expression to life that represents the spirit of our city."
The artwork on the label, created by internationally acclaimed artist and native Texan Marc Burckhardt, is the latest in the series of archetypical Austinites (e.g. The Musician, The Naturalist). Each provides a sense of the people who have influenced and inspired the team, while paying homage to the Texas terroir.
The Artist Straight Rye Whiskey is now available at the Still Austin distillery tasting room for the suggested retail price of $50 is available in Texas, and online at Reserve Bar.