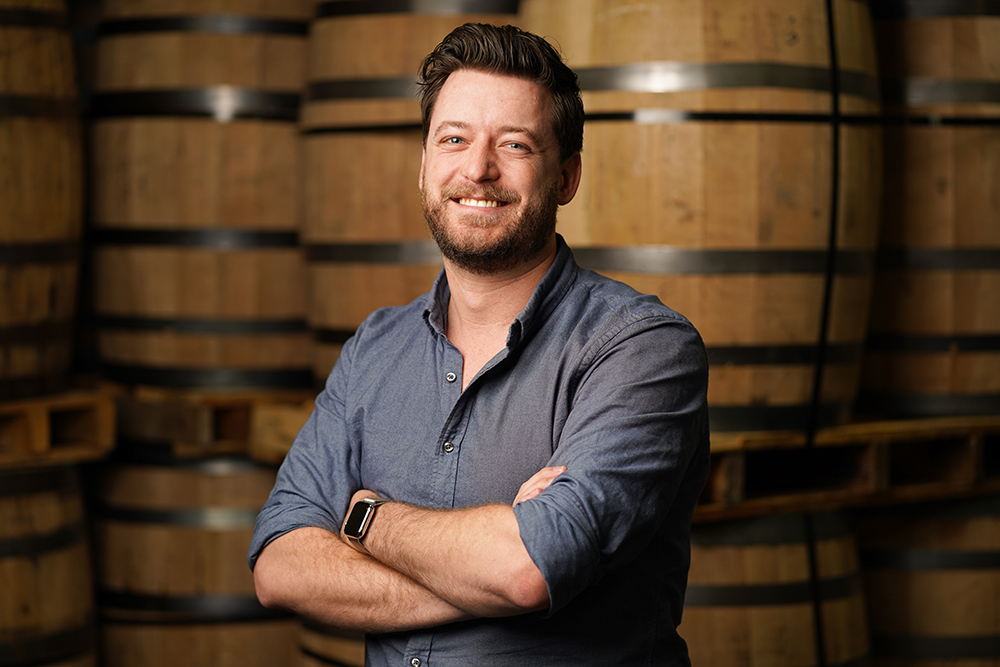 Still Austin Whiskey Co. recently announced that Brandon Joldersma will become the company's COO, a new role effective immediately.
Joldersma joined Austin, Texas-based Still Austin in July 2019 as general manager, overseeing day-to-day operations. In his new role, he will further define and implement the company's growth plans, in a way that continues to focus on quality while honoring the community and local farmers. He will work alongside CEO and co-founder Chris Seals and industry veterans including Rudy Ruiz (former CEO of Bacardi) and John Scarborough (former chairman of Deep Eddy Vodka), who recently joined the company's board of directors. As part of the announcement, Molly Pearson will join the leadership team as director of production operations alongside Seals (CEO), Joldersma (COO), Chris Cain (director of sales) and Mike Spadier (acting director of brand marketing).
"Brandon has been a big part of our success since joining us two years ago," said Seals in a press release. "He has a tremendous capacity to understand and implement everything it takes for a brand to truly shine. Plus, he's a joy to work with – an outstanding leader who has built a remarkably strong team of leaders."
The news comes as Still Austin's star continues to rise in the Lone Star State, having recently become one of the top-selling Texas Whiskeys. The independent craft distiller is currently shipping over 1,300 cases per month of its flagship bourbon whiskey (known as The Musician) and is on track to sell more than 20,000 cases in 2021. According to Southern Glazer's Wine & Spirits, The Musician is the No. 2-selling new SKU in their portfolio within the American Whiskey category. The expression was recently awarded Double Gold at the San Francisco World Spirits Competition. Additionally, the limited release of the company's Cask Strength whiskey has been a huge success, selling over 1,100 cases to local retail partners. The team plans to release an additional 1,100 cases in the Ffall.
"Still Austin is excited to be on the forefront of the Texas Whiskey boom that's currently happening in the U.S.," said Joldersma in a press release. "While our flagship bourbon is widely distributed in Texas, we plan to expand our footprint in the near future. To that end, we'll soon move to a 24-hour production cycle, allowing us to produce upwards of 5,000 barrels per year."
Before joining Still Austin, Joldersma spent two years with Coppercraft Distillery in Holland, Michigan, as general manager, where he oversaw sales, marketing, production, and operations. Prior to that role, he served as sales director at Virtue Cider, based in Chicago.