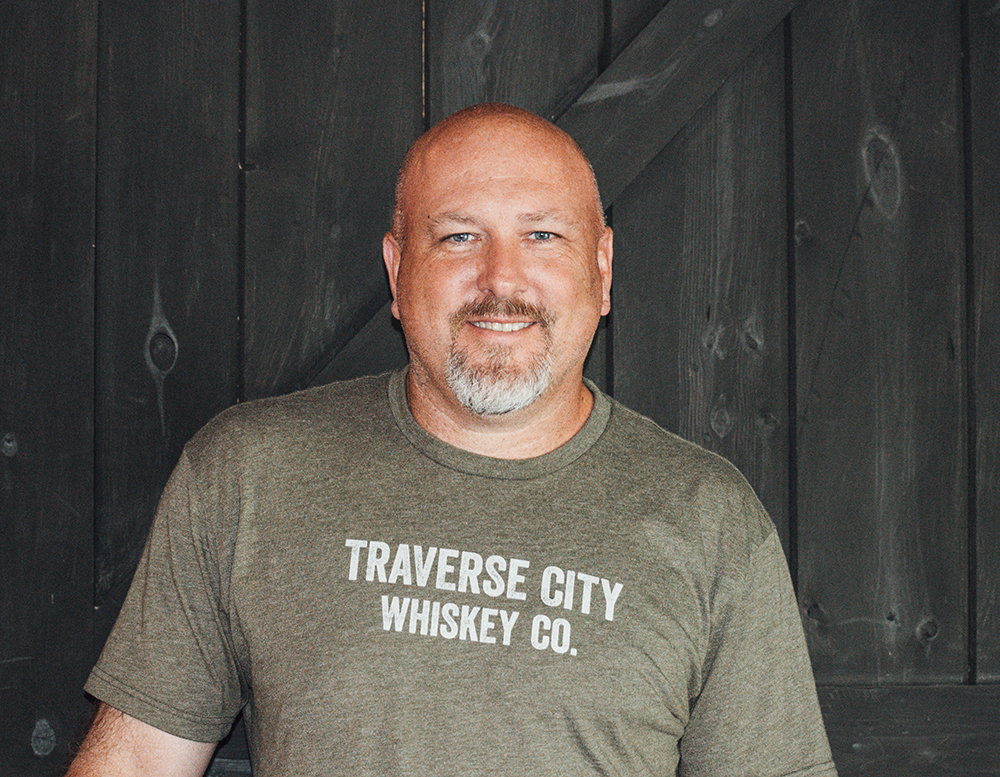 Traverse City Whiskey Co. (TCWC) of Traverse City, Michigan, has hired spirits industry veteran Jay Finnigan as its EVP, national sales director.  
Finnigan brings more than 25 years of experience in the beverage alcohol industry, both on the supplier and distributor side of the business. Most recently, he served as SVP in the shared sales services division of Republic National Distributing Company (RNDC). As a member of RNDC's executive leadership team reporting directly to the COO, he led seven cross-functional teams that impacted the commercial side of the B2B distribution business including supplier finance, national pricing, sales performance, sales technology, data management, sales reporting, centralized inside sales and customer service. Prior to that role, he was a director of supplier business development, where he oversaw a route-to-market initiative across 10 states, and led development of brand strategy and programming for three key supplier portfolio's, Brown-Forman, Remy-Cointreau and Bacardi.
"I couldn't be more excited or honored by this opportunity," said Finnigan in a press release. "Traverse City Whiskey's growth annual growth has been impressive, and I look to broaden our reach of distributors, and partner with the wholesaler network to grow the portfolio even faster."
Prior to RNDC, Finnigan spent seven years at Brown Forman in various leadership roles including VP, group brand director for the company's North American whiskey brands portfolio and U.S. brand management director for Southern Comfort and Tuaca. He has deep experience growing iconic brands like Woodford Reserve, and was instrumental in resurrecting classics including Old Forester, Canadian Mist, and Early Times, and launching new brands, such as Collingwood.
Finnigan's experience also includes the craft beer industry, spending several years at InBevUSA and the Gambrinus Co. managing sales and marketing for key brands such as Rolling Rock Beer, Dos Equis, Tecate, Stella Artois and the Shiner Beer Portfolio. 
"Jay will be an essential asset as Traverse City Whiskey Co. expands our footprint in the U.S.," said Chris Fredrickson, co-founder of Traverse City Whiskey Co., in a press release. "His experience with brand-building and competitive sales will serve us well as we write the next chapter."
Known as "The Whiskey of the North," TCWC draws upon its early family roots in the distilled spirits industry dating back to the late 1800s, sourcing their grains from the Midwest. The distilling team, led by Chris Fredrickson, Jared Rapp and Moti Goldring, makes quality products, inspired by patented distilling techniques invented by Fredrickson's great grandfather that were approved by the U.S. PTO during the prohibition era.
TCWC products are available at both on- and off-premise establishments in the following markets: Arizona, California, Colorado, Connecticut, Delaware, Florida, Idaho, Illinois, Indiana, Iowa, Kentucky, Maryland, Michigan, Minnesota, Montana, Nebraska, Nevada, New York, Ohio, Pennsylvania, Tennessee, Texas, Utah, Washington, Washington DC, Wisconsin. Retail prices may vary by market.