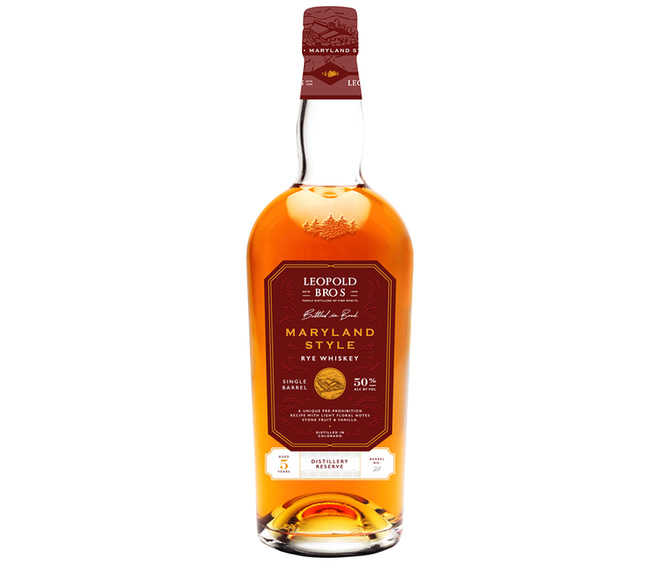 After a three-year hiatus, Denver-based Leopold Bros. announced that Todd Leopold has pulled a few barrels of pot-distilled Maryland Style Rye Whiskey for bottling as single barrel releases available only at the distillery.
At a full 5 years old, for the first time the distillery will offer the Maryland Style Rye at the full Bottled-in-Bond strength of 100 proof, without filtration. As a result, it is fuller bodied with notes of pear, lavender, orange peel, cocoa nibs, peach and rose petal. It's crisp, bright and almost effervescent.
This pot distilled whiskey was first released over a decade ago, when there weren't any distilleries in Maryland making rye whiskey. Todd Leopold sought to revive this lost style of whiskey, which, in Todd's opinion, tended to focus on the lighter fruit and floral notes found in rye, rather than the heavier spice notes found in many of the great whiskies produced in the fine State of Pennsylvania.
In the end, Todd was doing what he does: having fun creating rye whiskey, and exploring flavors and aromas that weren't found on the shelves in those days … and perhaps aren't to this day.
No limits to purchases. $80 per bottle, and it will be available at the distilleryt's Denver tasting room ONLY (5285 Joliet Street, Denver, CO 80239). Open Saturdays from 11 a.m. to 5 p.m.