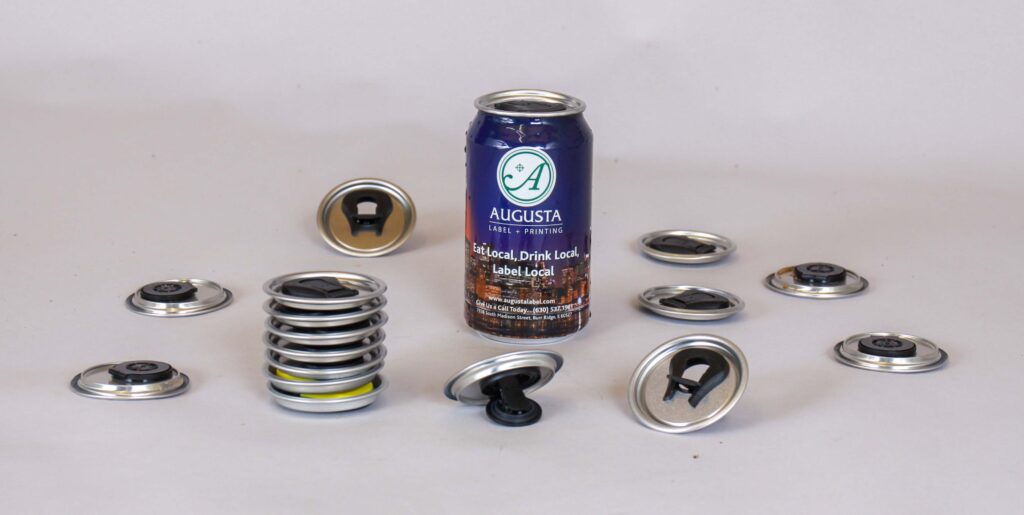 Augusta Label and Packaging of Burr Ridge, Illinois, has released the second generation of its revolutionizing resealable can top.
This international collaboration brings a leak-proof, tamper-proof and resealable lid to the market that can be purchased with low minimums. The second generation now has a black insert on a silver 202 lid with an increased unilateral break point. These lids have been submitted for Child Certification in the U.S. and Europe and should be approved in the near future.
Perfect for the craft beer, canned cocktail, coffee and cannabis drink market, these lids can be run on any can line or manual seamer. The design is easy to open and reseal, preserving the freshness and carbonation of any beverage. It provides spill proof and portability conveniences that conventional lids or covers can't.
This Gen II lid is in stock and ready to ship.
For more information or samples on this market disrupting lid please contact:
Brian Ormiston
brian@augustalabel.com
Augusta Label + Packaging
8008 South Madison Street
Burr Ridge, Illinois 0527
630-537-1961