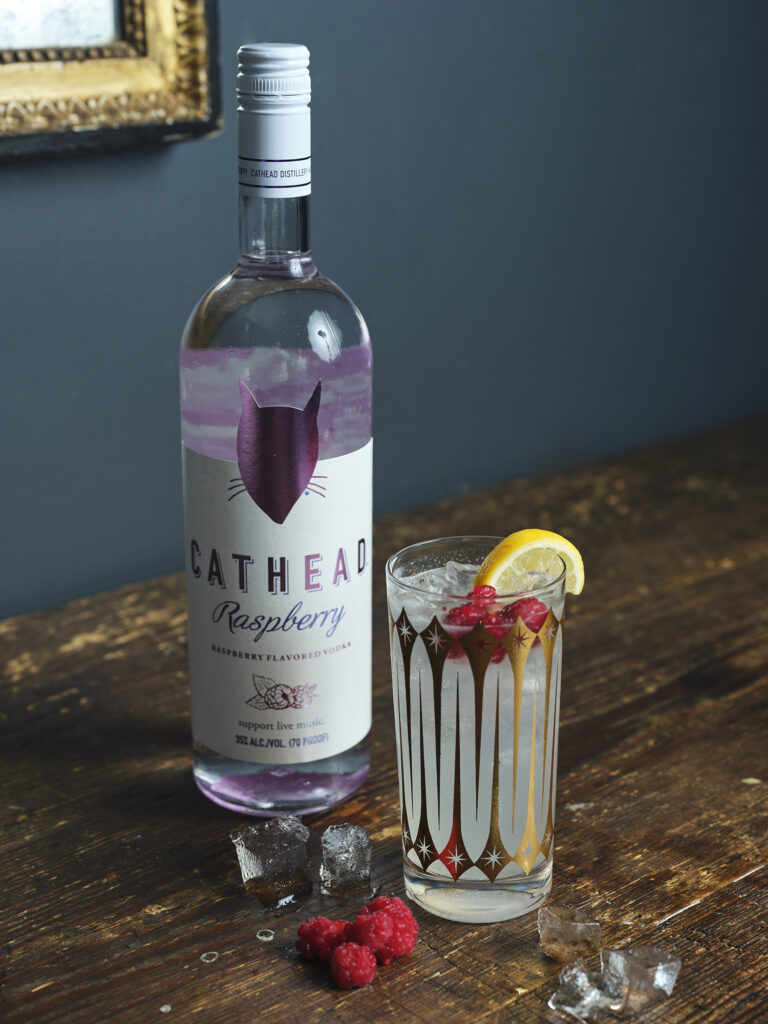 Cathead Distillery, Mississippi's first and oldest legal distillery, is pleased to announce the newest addition to their portfolio of award-winning craft spirits: Cathead Raspberry Vodka. Joining the brand's flagship vodka lineup, including the only honeysuckle and bitter orange flavored vodkas on the market, Cathead Raspberry Vodka is now available online and in select liquor stores in AL, AR, DC, FL, GA, IN, LA, MD, MI, MO, MS, NC, TN, and WI.
Capturing the sweet yet bitter undertones of fresh, summer-picked raspberries, the new flavored vodka lends itself well to cocktail applications, elevating classic recipes and adding complexity to new creations. Cathead Raspberry Vodka is infused with all natural flavors for a smooth, refreshing taste that's tart and fruity on the palate with an ultra-clean finish. Well-balanced with just enough bite, the flavor profile plays perfectly with sparkling waters, tonics, and citrus, lending creativity and opportunity for seasonal cocktail creations.
Raspberry flavored vodka is somewhat of a nostalgic category for Cathead co-founders Richard Patrick and Austin Evans—while they used to be widely available, they're now quite hard to find.
"We have grown to produce six award-winning craft spirits, but Cathead Vodka is what started it all," said Patrick. "We're excited to introduce Cathead Raspberry Vodka as another delicious option to elevate those favorite, simple cocktail recipes and inspire new ones as well." 
Coming in at 70 proof (35% ABV), Cathead Raspberry is sugar-free, gluten-free, and low in calories with no artificial flavors. The raspberry flavored vodka is now available nationwide for $22.99 (750mL) via Cathead Distillery's online store as well as at select retailers.