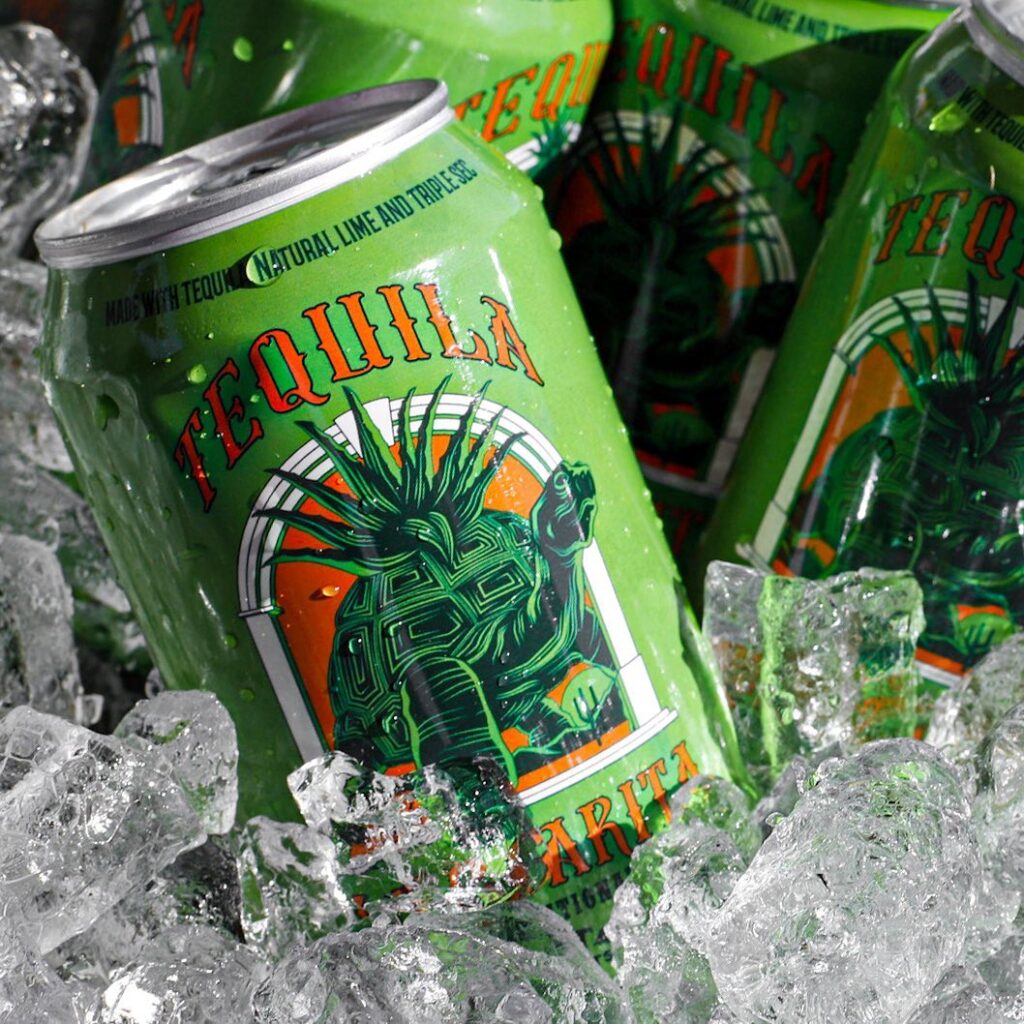 SanTan Spirits of Chandler, Arizona, has partnered with Casa Maestri Tequila and Sun Orchard Beverages to create a new line of canned margaritas. The new beverages are made with authentic tequila, SanTan's house-made triple sec and Sun Orchard's natural lime juice to combine south-of-the-border flavor with the freshest local ingredients.
"The Casa Maestri Tequila is perfectly matched with 100% lime juice sourced locally from Sun Orchard and SanTan's Triple Sec, which is a blend of our Barley Vodka infused with sweet orange and pure cane sugar," said Anthony Canecchia, founder and brewmaster of SanTan Brewing Co. and SanTan Spirits. "Liquid nitrogen is added immediately prior to canning in order to remove all oxygen from the product and keep our craft cocktail as fresh as the day it was shaken."
SanTan interviewed several distilleries in Tequila, Mexico, to find the right partner for its margaritas, and Canecchia said the best product came from Casa Maestri. "They are also really fun to work with and understand that craft equals quality," he said.
Canecchia said that most store-bought margaritas are low alcohol, lackluster and fizzy — and carbon dioxide bubbles don't really belong in a margarita. SanTan Margaritas are high proof at 10.5% alcohol, with no bubbles in order to give the cocktail connoisseur exactly what they would make themselves at home — just pour over ice, and the margaritas are ready to drink.
Currently, the traditional margarita and a mango margarita are available at SanTan's locations in Chandler and Sky Harbor Airport, and Canecchia said they are looking to continue the line with different locally inspired extensions of this classic cocktail. You can find all locations where SanTan's products are served by visiting www.santanbrewing.com/find.
"We wanted to create a delicious, approachable margarita that fits with our philosophy of 'Uncommon Quality for Everyday Occasions,' and we are proud of the way these have turned out," Canecchia said. "We hope our customers enjoy them as much as we have enjoyed creating them and can really taste the care and commitment to quality we put in these and all our products."