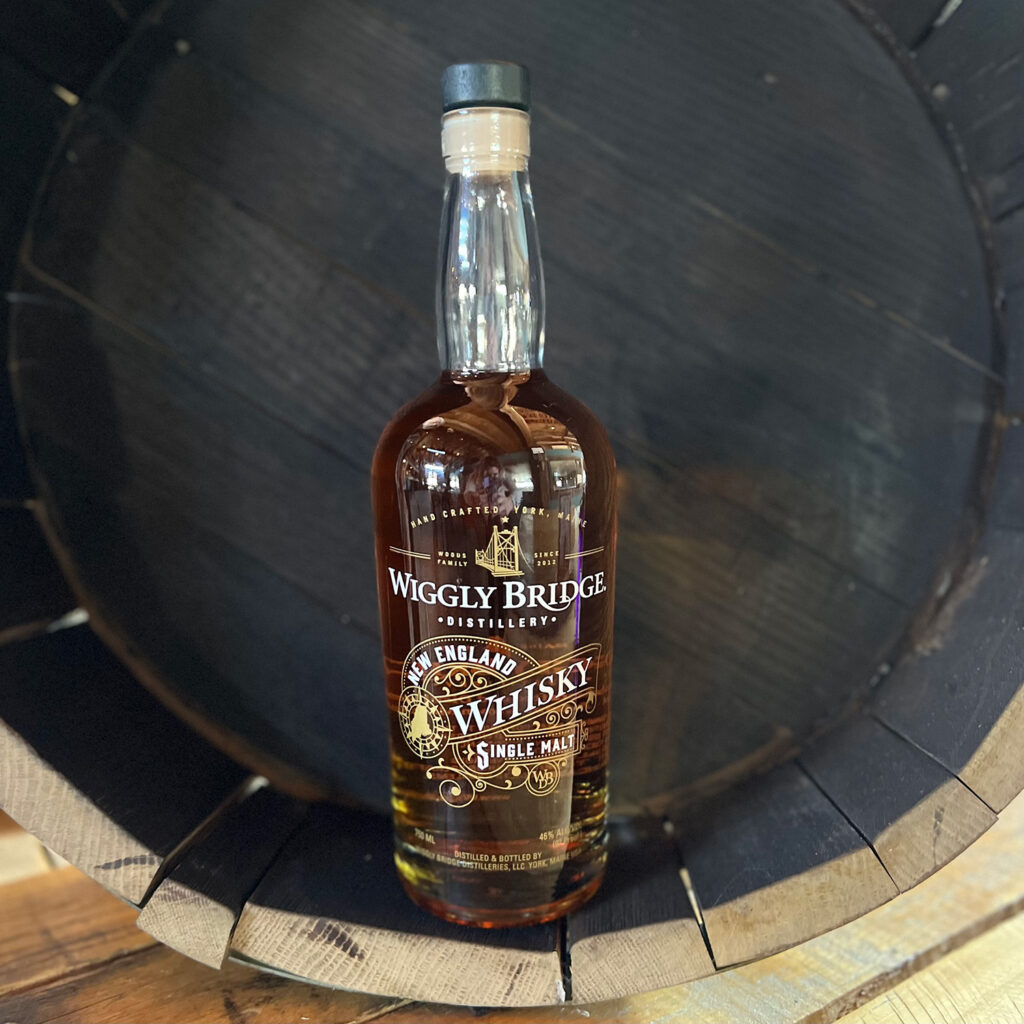 Wiggly Bridge Distillery of York, Maine, is releasing its long awaited New England Single Malt Whisky. It has been seven years in the making.
"We are very pleased with the results to date and waited until we were satisfied with the aging process," said David Woods, owner/founder. "I hoped in the beginning a five-year product would hit the mark, but we have found patience always pays virtues and after seven years of making this product we are now able to release. It was worth the wait."
The New England Single Malt spirit is made from 100% malted barley. It is an unpeated single malt that utilizes an heirloom Scottish whisky yeast. Wiggly Bridge Distillery prides itself in doing things the old fashioned way in care and craft, and the distillery wanted to pay homage to single malt scotch whiskies.
"My son and I have always been a fan of whiskies and have always leaned towards bourbon," said Woods. "We wanted to make something again that was different from the norm. We believe we have reached that level of success with our new New England Single Malt Whisky."
The barley is grown in northern Maine and floor malted at Blue Ox in Lisbon Falls, Maine, where it is then cooked, fermented, distilled and barrel aged at Wiggly Bridge Distillery in Southern Maine.
The New England Single Malt Whisky is available for purchase for $89.99 at the Wiggly Bridge Distillery Barn in York, Maine. For the first several months it will be a distillery-only purchase.