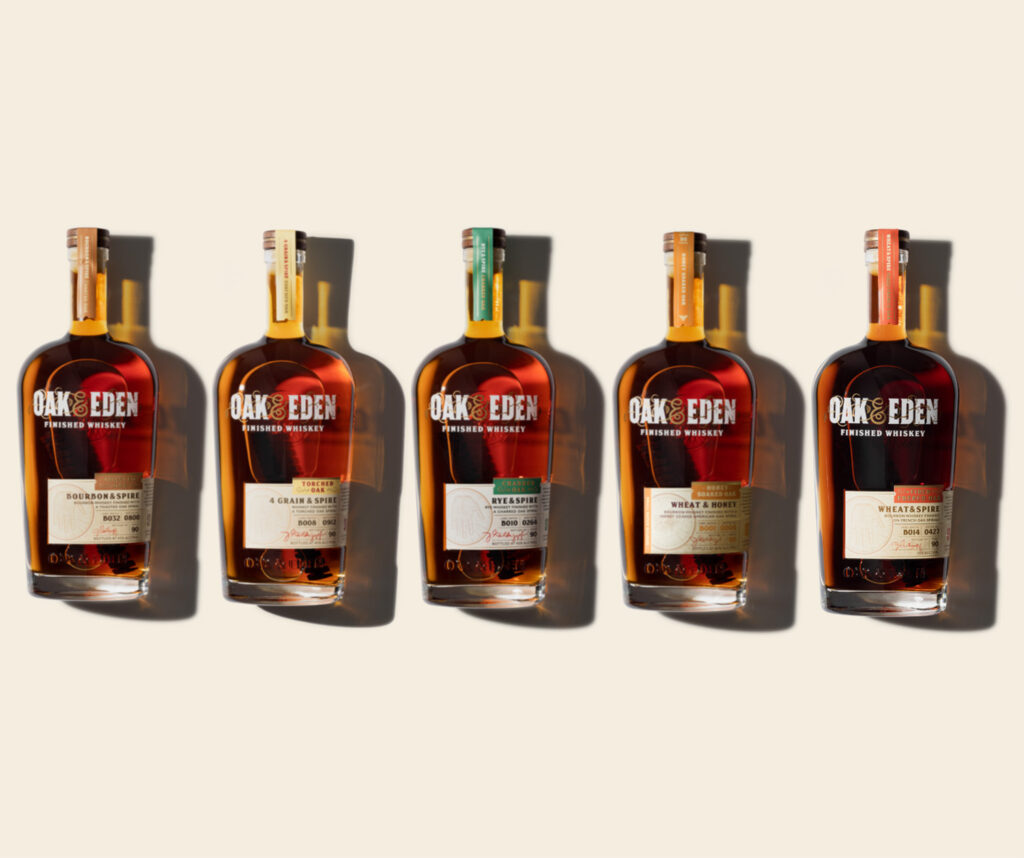 Sanctified Spirits LLC, makers of Oak & Eden, recently announced that six of the independent maker's premium whiskies have been certified kosher. Oak & Eden's certification was granted by the Orthodox Union (OU).
The stamp of kosher approval by a rabbinic agency involved an extensive review of the distillery's ingredients, production processes, and facilities. The Orthodox Union's rigorous standards ensure that the production of Oak & Eden's premium whiskies adheres to the strict dietary laws of Judaism.
"This certification is a testament to our commitment to providing high-quality products that meet the needs of our diverse customers," said Sanctified Spirits LLC Co-Founder, Joe Giildenzopf. "Kosher-keeping consumers who appreciate the rich flavor and complexity of whiskey can now indulge in our premium selection, crafted to meet their dietary requirements and elevate their drinking experience."
Oak & Eden's lineup of premium kosher whiskies includes Bourbon & Spire, Rye & Spire, 4 Grain & Spire and Wheat & Spire from its Finished Series (SRP $49.99 / 750ml bottle) and Wheat & Honey and 4-Grain & Maple (a new expression releasing on March 24) from its Infused Series (SRP $59.99 / 750ml bottle). The addition of kosher certification to the lineup of premium whiskies is a testament to the company's commitment to inclusivity and meeting the diverse needs of its customers.
The new labels depicting the OU-kosher logo for all Oak & Eden kosher-certified whiskies will roll into retailers now through August 2023. Oak & Eden is available in 15,000 major retailers and independent shops across 30 states as well as online at OakandEden.com.