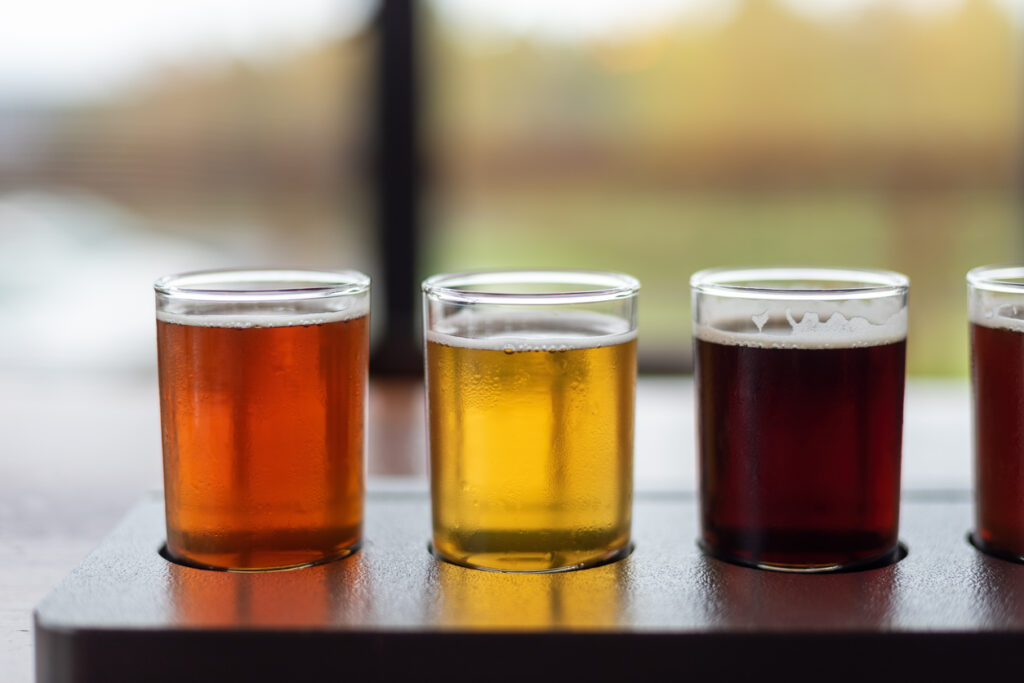 Combining a brewery and a distillery can open up more market routes, create more sales, and ultimately generate a higher profit than you would be able to achieve with just either a brewery or a distillery.
But to ensure your combined brewery and distillery makes a great profit, you need to carefully plan your business and operations before you launch. Here is an insightful look at how to get started.
Determine What Equipment You Will Need
Running a distillery is actually very similar to operating a brewery. That is good news as it means much of the same equipment, such as fermenters, pumps, and bottling systems can be used for both brewing and distilling.
Other equipment you will need includes boilers, conveyors, storage tanks, cooling systems, refrigeration systems, and waste treatment systems.
Make sure you plan ahead before you launch your combined brewery and distillery by looking at the exact equipment you will need. You can then factor those costs into your budget and ensure you have all of the right tools and equipment to produce quality beverages.
Work Out Your Costs
Brewing and distilling equipment makes up just a part of your costs. There are many other common startup expenses and ongoing costs that you will need to identify before launching your brewery and distillery.
Just a few of the expenses you will need to pay out include:
Ingredients.
The rent of your premises.
Utilities.
Salaries for your employees.
Permits.
Insurance.
Marketing costs.
The amount you spend on opening a combined brewery and distillery will depend on the size of your operation. But most startup breweries or distilleries require startup funds of between $500,000 and $1 million.
So, it is crucial that you work out your costs and your budget before you even start writing a business plan.
Write a Business Plan
Every successful business needs a business plan.
In addition to having a section devoted to costs, your business plan should include:
Executive Summary, which summarizes your overall business plan.
Business Overview, which includes all the basic information about your brewery and distillery, including its business name, legal structure, and mission.
Business Description, which contains information about things like your location, the size of your business, and the products you will produce and sell.
Market Analysis, which involves understanding your market size, demographics, and current buying trends.
Consumer Analysis, which looks at your target customer.
Competition, which identifies your main competitors and looks at how you can stand apart.
Marketing Strategy, which identifies the actions you will take to promote your brand and your products.
Operations Plan, which encompasses things like your licensing plans, suppliers, team structure, and anything else that is related to the day-to-day running of your brewery.
Financial Plan, which uses calculations, tables, and data to project your revenue.
It is important to spend time on each section of your business plan not just so you can pitch to investors but also so you have a roadmap in place that outlines the steps you need to take to make your combined brewery and distillery a success and generate a great profit.
Get Legal Permits and Insurance
One thing you cannot afford to overlook is the importance of getting the right permits, licensure, and insurance before you open your brewery and distillery.
You could need things like a federal brewer's permit, a state liquor license, an operating agreement, and liability insurance.
So, make certain you know what permits, licenses, and insurance you are required by law to have. If you do not, you could end up breaking the law.

In turn, that could result in hefty fines. It could even mean your combined brewery and distillery is closed down before you have got it off the ground.
Find the Right Location
Finding the right location is essential. You need to ensure it is well located for engaging with distributors. You also need to find premises that are affordable and have enough space and ventilation for your brewing and distilling requirements.
For instance, you will need a space that has a floor drain, ample electricity, loading docks, and high clearance, to name just a few instrumental practicalities.

If you are planning on opening a taproom on-site, you will also need to ensure that your location is near populaces and that you have the right layout and atmosphere for creating a taproom where the public can drink your beverages.
Use Operations Management Software to Keep Everything Streamlined
Once you have planned and set up your brewery and distillery, you need to plan how to run your daily operations before you launch.
It is important that your daily operations run smoothly for efficiency and productivity purposes.
By using the right software, you can keep everything streamlined and ensure the daily running of your business goes according to plan.
For instance, you can easily improve your brewing process with Ollie's industry-leading software. With the brewery management software from Ollie, you can manage inventory, brewery production, raw materials, order processing, payments, and much more.
On the other hand, if you do not utilize management software that is specifically designed for breweries and distilleries, you could easily see your efficiency and productivity suffer.
Produce Unique and Seasonal Beverages
To ensure your combined brewery and distillery is successful and profitable, and to make sure it remains competitive, it is a good idea to produce unique and seasonal drinks.
You can then stay ahead of the competition, create more attention-grabbing marketing campaigns, and build a noticeable and trustworthy brand.
The more unique you make your beverages, the easier it will be to take a share of the market and grow your business.
Summing Up
By getting all of the above things right, you can make a great profit with your combined brewery and distillery.
So, to recap, make sure you:
Determine what equipment you will need.
Work out your costs.
Write a business plan.
Get legal permits and insurance.
Find the right location.
Use operations management software to keep everything streamlined.
Produce unique and seasonal beverages.