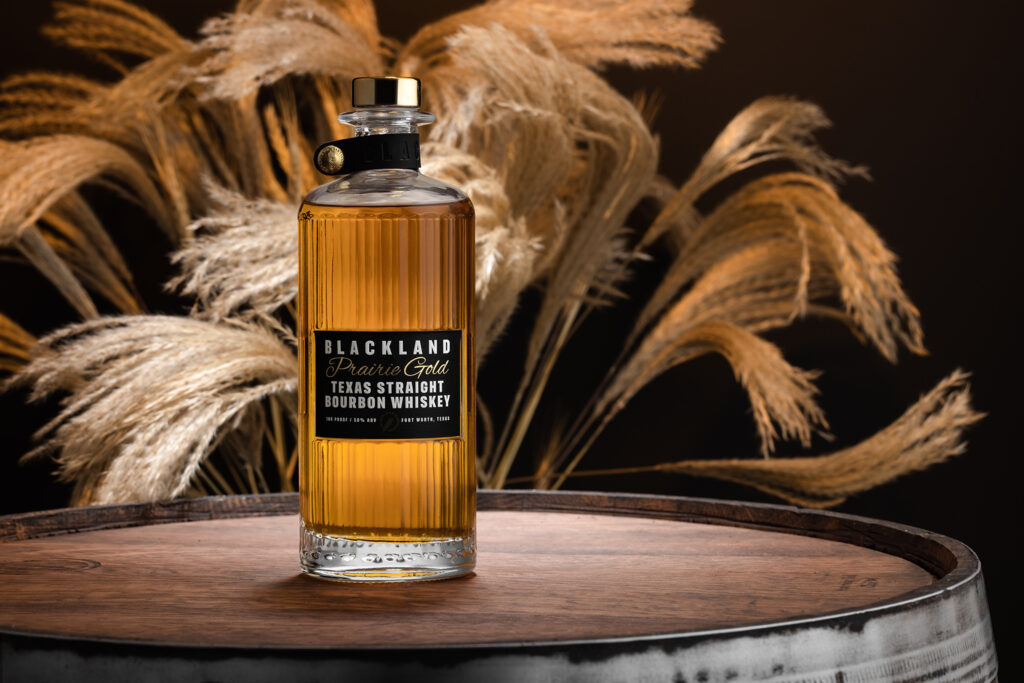 Blackland Distillery of Fort Worth, Texas, will officially launch its highly anticipated flagship bourbon, Prairie Gold Texas Straight Bourbon Whiskey (Prairie Gold), on May 4.  
Aged for a minimum of three years in new oak American barrels, Prairie Gold is cooked, fermented, and distilled on-site using 100% Texas grains from Texas farmers. It's crafted with a blend of 80% yellow corn and 20% triticale, a wheat and rye hybrid. At 50% alcohol-by-volume, the 100-proof spirit is bold and complex in its flavor yet subtle and smooth in its finish.
"Prairie Gold is a bourbon that truly embodies the essence of The Lone Star State," said Markus Kypreos, owner and founder of Blackland Distillery. "By only using locally sourced grains and our cutting-edge distilling methods, we've crafted an unparalleled spirit that stands out from the crowd."
Bottles will be available for presale exclusively in Blackland's tasting room for $100 starting May 4, before hitting liquor store shelves shortly after. Prairie Gold joins Blackland's diverse product portfolio, including vodka, gin, bourbon, rye whiskey, and fan-favorite Texas Pecan Brown Sugar Bourbon.
"It's been a long journey to get to this moment," said Kypreos. "I'm proud to say Prairie Gold is unlike anything else on the market. Like everything we do here at Blackland, it was important for us to elevate the quality and expectation surrounding Texas straight bourbon. The passion, patience, and painstaking attention to detail that went into the making of this spirit is evident in every sip."
Blackland Distillery is open Tuesday–Thursday from 4–11 p.m., Friday from 4 p.m. to 12 a.m., and Saturday from 2 p.m. to 12 a.m. For more information, visit
blacklandfw.com.