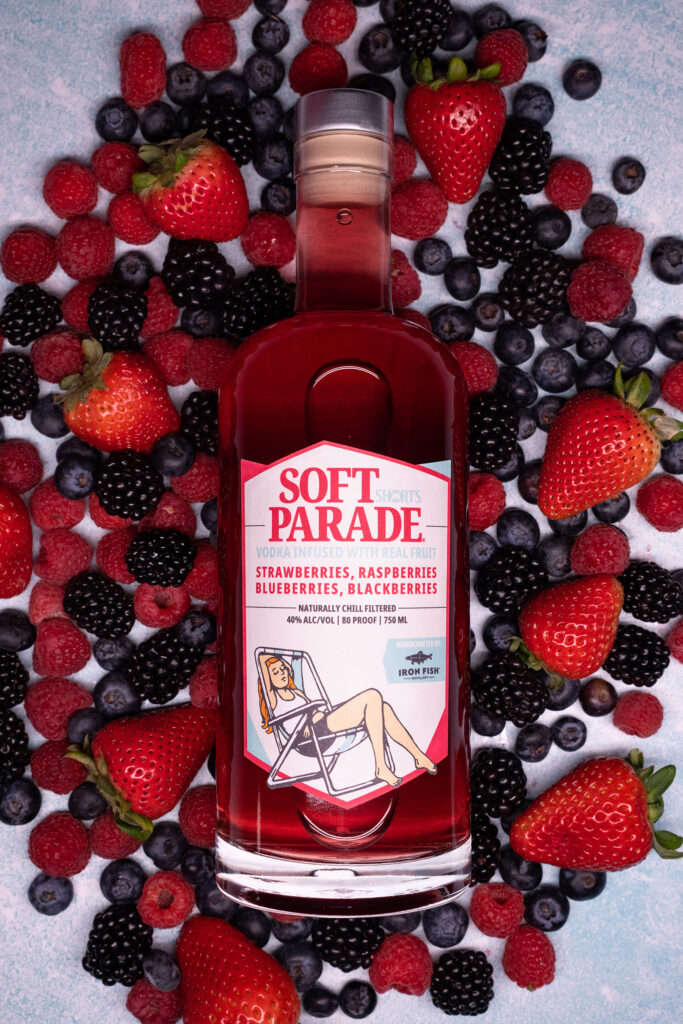 Thompsonville, Michigan-based Iron Fish Distillery and Short's Brewing Co. of Bellaire, Michigan, have announced a collaboration to create Soft Parade, a new fruit-infused vodka that will bring together the best of both worlds. The two companies, both known for their high-quality, innovative products, have combined their expertise to create a unique and flavorful spirit that is sure to please vodka enthusiasts and craft beer lovers alike.
The 80-proof Soft Parade fruit-infused vodka will be made using the same fruit selected for Soft Parade Beer. The result will be a one-of-a-kind vodka that combines the smoothness of traditional vodka with the subtle natural flavors of real strawberries, blueberries, blackberries, and raspberries—just like real fruit, this Vodka is best enjoyed fresh.
"We're thrilled to be working with Short's Brewing on this exciting project," said Richard Anderson, co-founder of Iron Fish Distillery. "Our two companies share a passion for creating products that are both unique and high-quality. This collaboration is a perfect example of how two local businesses can come together to create something truly special."
The fruit-infused vodka will be available for purchase at select retailers for a very limited time, as a seasonal Michigan release, on store shelves starting in May. When it's gone it's gone.
A release party for Soft Parade Vodka was held the weekend of April 28 at Iron Fish Distillery. Only 200 bottles were available in the tasting room, with the first 60 bottles sold, signed by Joe Short. Soft Parade Vodka will not be available for sale at either of Short's northern Michigan locations.