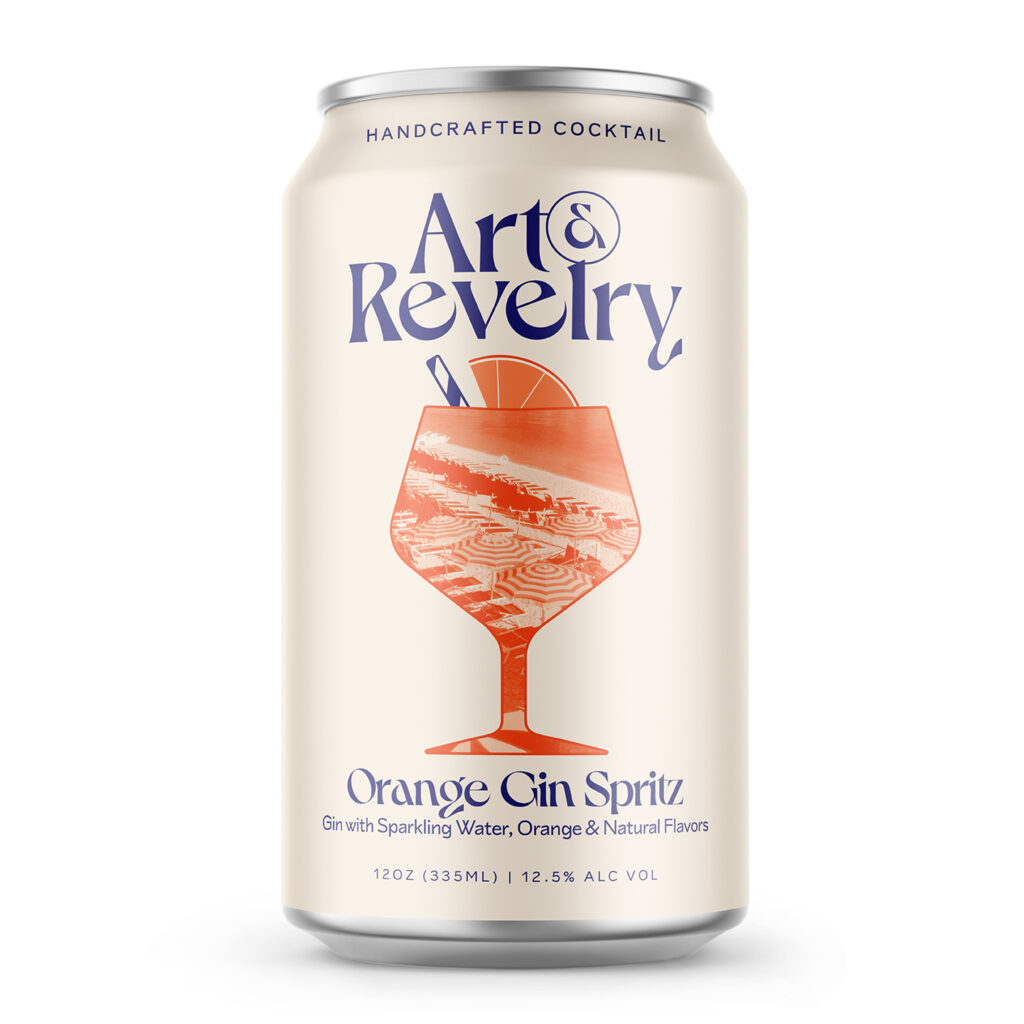 Just in time to kick off summer, Minneapolis-based Earl Giles Restaurant & Distillery is cracking open a new four-pack of canned craft cocktails: Art & Revelry. These ready-to-drink beverages are each grounded in one premium spirit—vodka, gin, whiskey, or rum—and enhanced with flavorful extracts and essences instead of juices to ensure they are never too sweet. 
Art & Revelry will make its debut during Art-A-Whirl in Minneapolis from May 19–21 at the Earl Giles Restaurant & Distillery, located in the heart of the Minneapolis Arts District (1325 Quincy Street NE). Over the weekend, Earl Giles will be hosting its first annual Earl A Whirl Carnival & Market. The "parking lot party" will feature lively bars, music, and the chance for visitors to win free Art & Revelry swag. Inside, guests will be able to enjoy food and an upstairs lounge with live music.
At launch, Art & Revelry will introduce four delicious cocktails:
Vodka Soda boasting lovely hints of citrus using yuzu and key lime extracts evoking the essence of a crisp ocean breeze
Gin Spritz layered with notes of blueberry, juniper, and bergamot inspired by the beaches of Italy
Rum and Coconut with fresh coconut water and infused with pineapple and passionfruit extracts, along with a hint of blue agave nectar, makes for a balanced, light, and tropical cocktail
Whiskey Buck made with Earl Giles handcrafted ginger beer and finished with a touch of black pepper and lemon for a rich and refreshing taste
The name Art & Revelry is a play on "A&R"—a music industry term for "Artists & Repertoire"; much like A&R representatives search out the most cutting edge new musical acts, Art & Revelry was created with today's tastemakers in mind.
Art & Revelry was founded by entrepreneur Jodi Herczeg, film and television producer Anne Clements (FOX's Fantasy Island, Starz's BMF, and the Sundance-winning Quinceañera), brand marketing executive Megan Osowski, and The Drinks Apothecary founder and Earl Giles Bottling Co. CEO Nick Kosevich to bring these unique craft cocktails from the drawing board to the bar. The team spent months perfecting the unique formulas, focused on using only the most premium spirits and high-quality extracts and fresh botanicals.
These creative concoctions can be poured over ice or consumed straight out of the can and are between 9.5% and 13.5% ABV. They pack a punch that's big on flavor with a clean finish.