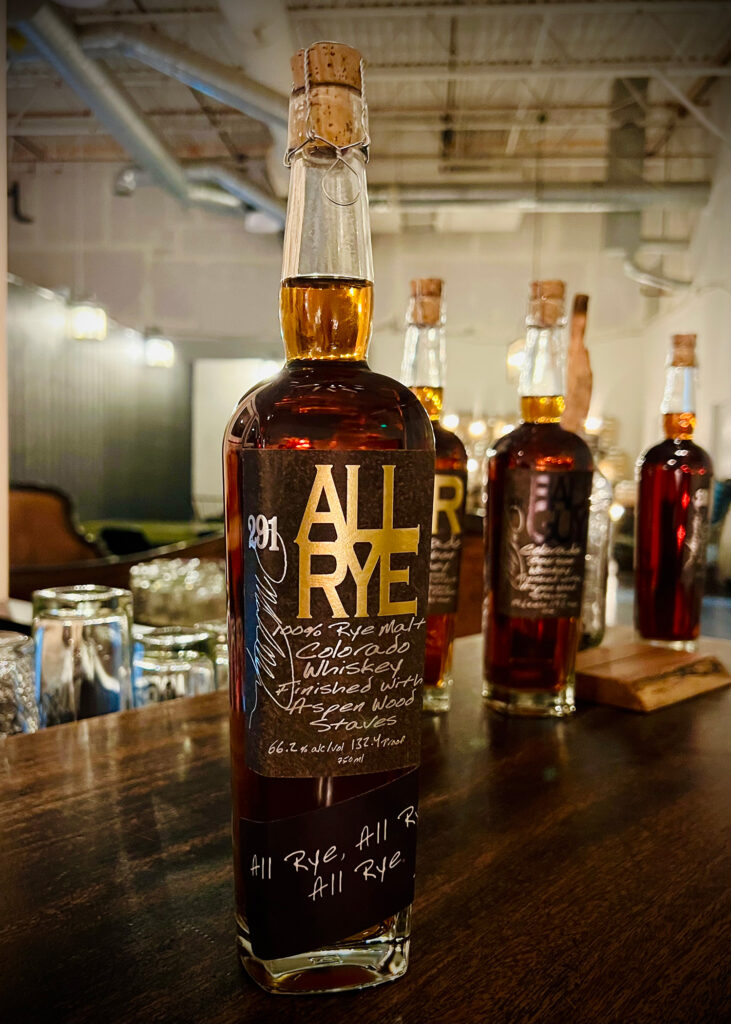 291 Colorado Whiskey of Colorado Springs, Colorado, is excited to announce its new Texas partnership with Green Light Distribution. Green Light is the third largest spirits distributor in the state, and its rapid growth trajectory makes the company a great fit for 291.
As the largest market for American whiskey in the United States, expanding the brand throughout Texas is a strategic next step for 291 Colorado Whiskey. The Lone Star State has a significant number of whiskey aficionados and a thriving bar and restaurant scene. Texas also has a rich history and culture of whiskey production, making it an ideal market for unique and high-quality whiskey such as 291 Colorado Whiskey.
"We are thrilled to partner with a company that shares our values of pushing boundaries and thinking outside the box to expand our reach in Texas," said Michael Myers, founder and CEO of 291 Colorado Whiskey. "Our award-winning whiskey embodies the independent and adventurous spirit of the American West, and we couldn't have found a better partner than Green Light Distribution."
The partnership with Green Light Distribution will make the following 291 Colorado Whiskey products more widely available to Texans:
291 Colorado Whiskey Barrel Proof Single Barrel
291 Colorado Bourbon Whiskey Barrel Proof Single Barrel
291 Colorado Rye Whiskey Small Batch
291 Colorado Bourbon Whiskey Small Batch
291 All Rye Colorado Whiskey Batch #1 – 100% Malt Rye
In addition to the expanded availability of 291 Colorado Whiskey products, 291's All Rye Colorado Whiskey, previously only released in Colorado and currently sold out on e-commerce platforms, will now be available in liquor stores, bars, and restaurants throughout Texas.
"The 'All Rye' represents what 291 Colorado Whiskey is known for—Rugged, Refined, and Rebellious® whiskey," said Myers. "Now in a single malt expression, 'All Rye' has already garnered many fans and is sure to be a hit in the Texas market."
291 All Rye 100% Rye Malt Colorado Whiskey Finished with Aspen Wood Staves, Batch #1 is made up of 50% Colorado Malted Rye (Root Shoot Malting) and 50% German Rye Malt (Weyermann® Specialty Malting). Distillery 291 is releasing 1000 bottles of this 132.6-proof whiskey with an MSRP of $104.99.
"Texans have been clamoring for a taste of 291 Colorado Whiskey and we're thrilled to be the ones bringing it to them," said Dusty Odell, co-founder and president of Green Light Distribution, echoing Myers' excitement about the partnership. "We pride ourselves on being a company that doesn't settle for the status quo. Our partnership with 291 Colorado Whiskey is a perfect example of this. We are excited to be representing 291's Rugged, Refined, and Rebellious® spirit throughout the Lone Star State."
As for what comes after Texas, 291 Colorado Whiskey will look to expand to other markets in the United States and internationally. The award-winning brand has already established a strong reputation in Colorado and other states, and there is significant potential for growth in other regions. As the demand for high-quality, unique, and locally sourced whiskey continues to grow globally, 291 Colorado Whiskey is well-positioned to expand its reach and appeal to new audiences.
For more information on 291 Colorado Whiskey, visit 291ColoradoWhiskey.com or follow @distillery291 on social media.