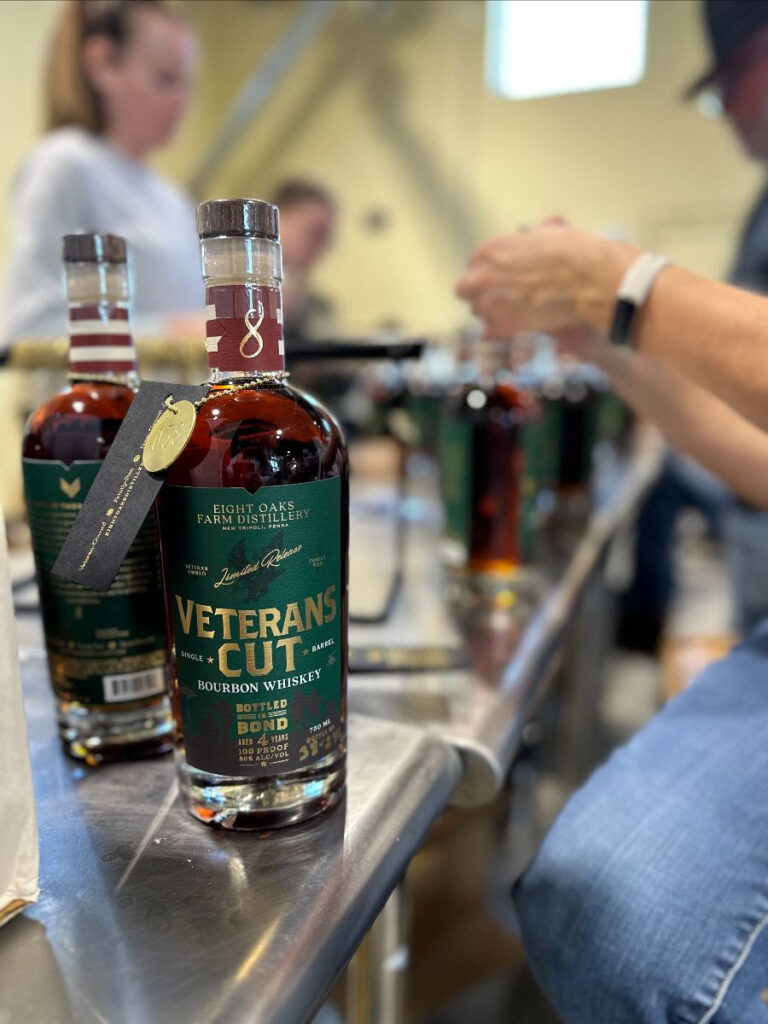 Eight Oaks Farm Distillery of New Tripoli, Pennsylvania, has now made their Bottled-in-Bond Bourbon, Veterans Cut, available to purchase all year long. 

The first version of Veterans Cut, released in November 2020, sold out in less than five minutes. Eight Oaks then released a version for Memorial Day, and since that time has alternated between Veterans Day and Memorial Day, with funds going to support the Veterans Memorial at Ontelaunee Park. 

Going forward fans can now enjoy Veterans Cut throughout the year, with proceeds supporting the Pennsylvania Veteran Farming Network. 

According to founder and CEO Chad Butters, "This is a great bourbon, and we're proud to now offer it regularly at our Farm Distllery and Kitchen, Allentown Fairgrounds Farmers Market, and online."

Director of distillery operations and head distiller, Caitlin Fenstermacher, said, "This bourbon was worth the wait and we're excited to be at a point where we can keep older vintages on the shelves all year round."

To buy Veterans Cut folks can go to the Farm Distillery and Kitchen, Allentown Fairgrounds, or online at https://www.eightoaksdistilleryshop.com
To learn more about the Pennsylvania Veteran Farming Network visit their website at https://www.troopstotractors.org.