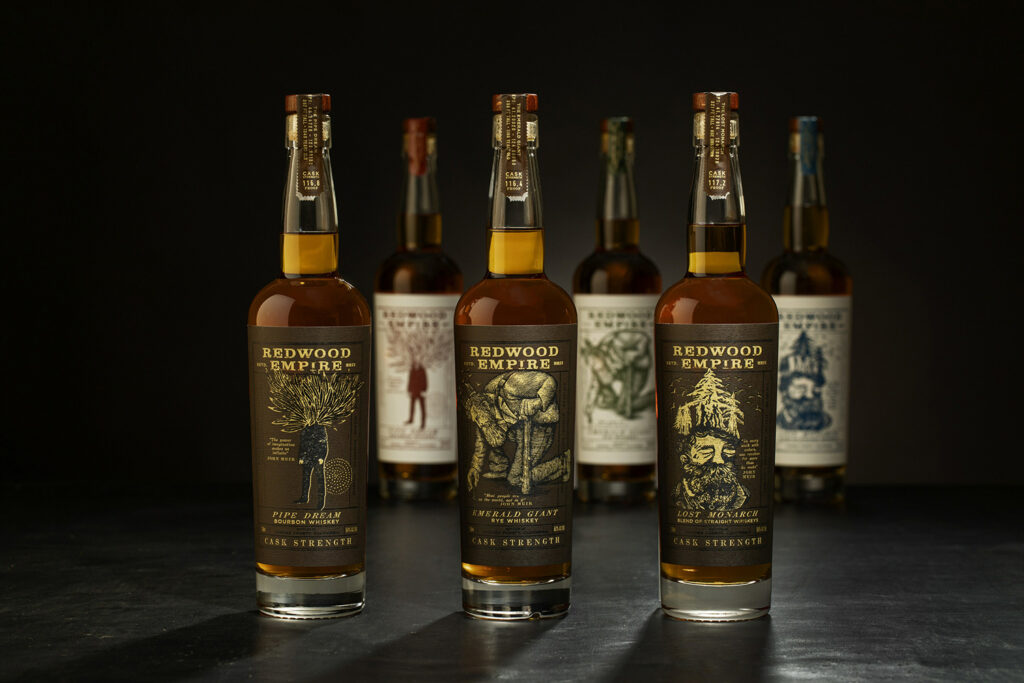 Graton, California-based Redwood Empire Whiskey announced the second allocation of its cask strength whiskey. Following the overwhelming success of the inaugural release in October 2022, the brand has increased its volumes of uncut and unfiltered expressions.
These limited-edition, straight-from-the-barrel cask strength offerings have been highly praised by both the press and consumers. In just seven months, each of Redwood Empire's cask strength whiskeys have received awards from L.A. Spirits Awards and Tag Global Spirits Awards, as well as notable ratings of at least 91 points from both Whisky Advocate and The Tasting Panel.
"Cask strength represents the best of what spirits have to offer," says head distiller, Lauren Patz. "Buying whiskey at cask strength empowers drinkers to explore the breadth that the spirit provides."
Redwood Empire Whiskey's cask strength range includes three full, undiluted and unfiltered expressions of the brand's existing offerings: Pipe Dream Bourbon, Emerald Giant Rye, and Lost Monarch, a whiskey blend of Bourbon and Rye. Each expression has its own unique tasting notes. The Cask Strength Pipe Dream Bourbon (116.8 proof) has a rich and complex flavor profile, featuring toffee, cherry, and soft leather on the nose and cherry cola, honey butterscotch and pecans on the palate. The Cask Strength Emerald Giant Rye (116.4 proof) boasts delicate herbal tea, soft cinnamon and dried orange peel on the nose, with earl grey tea, viscous dark chocolate, coffee beans and a warm spice finish on the palate. Finally, the Cask Strength Lost Monarch Whiskey Blend (117.2 proof) offers vibrant, earthy notes and mint chocolate ice cream on the nose, with warm spices, dried apricot and a white pepper finish on the palate.
"Experiencing Redwood Empire straight from the barrel is my preferred way to enjoy our whiskeys," says master distiller, Jeff Duckhorn.
Consumers who have enjoyed Redwood Empire's core range at 90 proof can now experience the full intensity and complexity of the whiskeys straight from the barrel. The cask strength expressions are offered annually for those who crave bold and flavorful whiskey.
Priced at $70 a bottle, limited quantities are available online at https://shop.redwoodempirewhiskey.com/ and at select retailers across the nation.