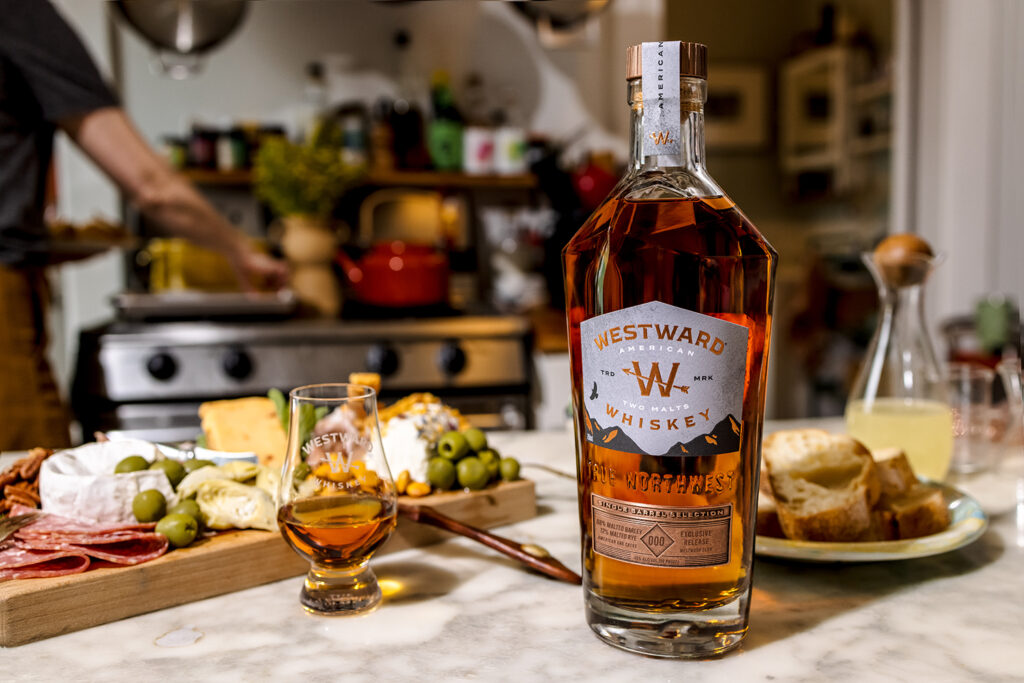 Westward Whiskey of Portland, Oregon, introduces its second club release of the year, Westward Whiskey Two Malts Rye (2023). The release marks the whiskey producer's second edition of Two Malts Rye and is part of the 'Two Malts' innovation series that explores the many flavors and nuances of regional and global grains.
Distilled in July, 2018, Two Malts Rye (2023) features a mash bill of 12% malted rye and 88% Pacific Northwest grown and malted barley. The addition of rye grain, sourced from and malted at the company's longtime partner, Great Western Malting, creates a remarkable shift in flavor, yielding more bright citrus, candied fruit, and classic rye nuttiness.
Miles Munroe, master blender, Westward Whiskey said, "Here at Westward, we are always challenging ourselves to push further. When we make something we like, we don't just rest on our laurels – we ask ourselves how altering our ingredients, brewing, distilling, aging or mingling can make something even better. It's that notion that inspired us to tinker even more with our Two Malts Rye, a whiskey offered back in 2019 that contained 10% malted rye in its grain bill. This time around, our curiosity drove us to add even more rye – with delicious results."
This release is now available for pre-order for Whiskey Club members, who can log in to customize their shipments. Additionally, new members who join the Westward Whiskey Club are eligible to receive this limited bottling while supplies last.
Tasting Notes:
Aroma: Citrus peel, toasted walnuts, candied tangerine
Palate: Green apple, baking spices and shortbread
Finish: Peppery end with toasted coconut and dried nectarines
The Westward Whiskey Club
Launched in 2019 and previously available exclusively in Oregon, the home of Westward Whiskey, the Club reaches consumers in more than 35 states — by far the largest and most national reach from any whiskey distillery. Members are granted exclusive access to club-only whiskey releases, club-only events led by Westward's team of experts, and fellowship with others who celebrate American whiskey innovation.
Members can choose from two different tiers: Expedition Club and Founder's Club. Expedition Club members will receive one bottle of whiskey in Westward's four yearly Club releases (approx. $100 quarterly), and Founder's Club members will enjoy three bottles per quarter (approx. $300 quarterly). Shipping is available to more than 35 states.
Other membership perks include The Westward Experience, a distillery tour and tasting offering an in-depth look into Westward's four-step production process of brewing, distillation, maturation and mingling and a guided tasting featuring several expressions of the brand's award-winning American single malt whiskies. Westward Whiskey Club members are also eligible to participate in exclusive Insider Tour and Tasting Experiences and other member exclusive events and classes, and receive 15% off all classes, ticketed events and merchandise. Expedition and Founder's Club members receive exclusive distillery access to taste and purchase archived whiskey, rare whiskey the company has laid down in its vault from previous years.