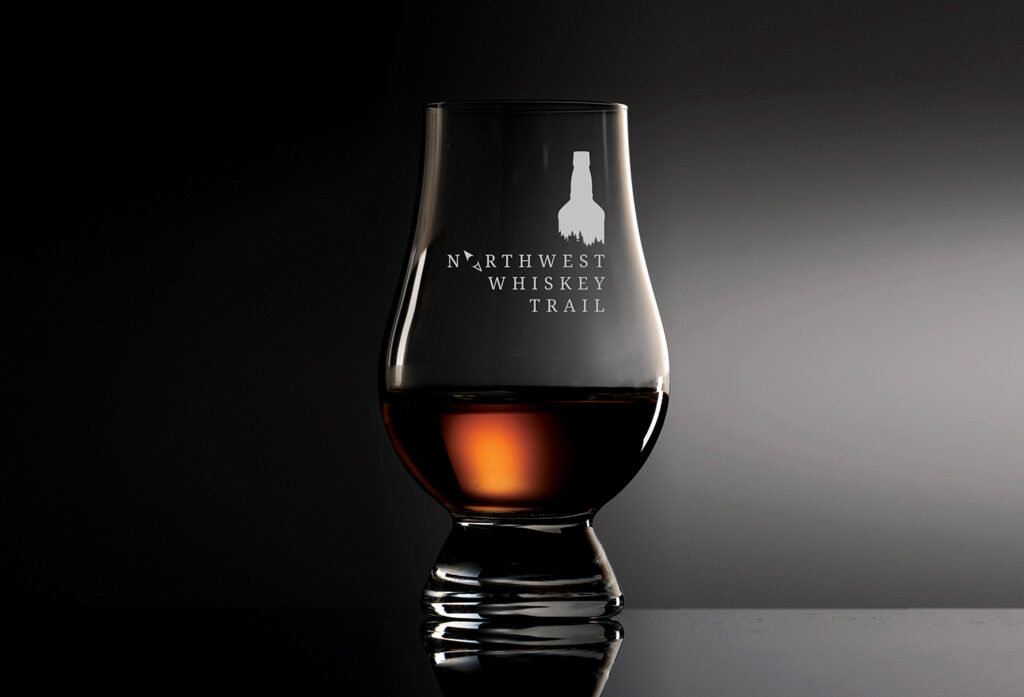 The Northwest Whiskey Trail, the first of its kind to cross an international border, launches today and is ready to welcome enthusiasts and newcomers to the world of single malt and potstill whiskey.
The brainchild of Graeme Macaloney Ph.D., CEO and Whiskymaker at Macaloney's Island Distillery, the Northwest Whiskey Trail is an international adventure taking visitors through British Columbia, Washington State, and Oregon. This self-guided trail features seven distilleries, each with its own character and history, offering visitors an unforgettable whiskey experience.
"We are thrilled to finally unveil the Northwest Whiskey Trail, a unique and exciting experience for whiskey lovers," said Graeme Macaloney. "Our goal is to showcase the incredible distilleries and whiskies found in the Pacific Northwest, and to provide a fun, educational and memorable experience for visitors. Collectively, we export our whiskies to every continent and can't wait for whiskey enthusiasts from around the world to come and explore this beautiful region and all it has to offer."
The trail showcases the best award-winning (including World's Best & Country Best) whiskies in the Northwest, including those made by Westward Whiskey in Portland, OR, Copperworks Distilling and Westland Distillery in Seattle, WA, Macaloney's Island Distillery in Victoria, B.C., Goldstream Distillery in Cowichan Valley B.C., Shelter Point Distillery in Campbell River, B.C., and Deep Cove Brewers & Distillers in Vancouver, B.C. Visitors will have the opportunity to explore each distillery's unique distilling process, sample their signature whiskey, and learn about the history and culture behind each brand.
"When Graeme first approached us with the idea of creating an international whiskey trail featuring like-minded craft distilleries in the Pacific Northwest, we thought it was a brilliant idea," said Copperworks Distilling Co. president, co-founder, and co-owner Jason Parker. "We're excited for more people to visit, learn about the distilleries, and most importantly, taste the difference between each distillery."
One of the highlights of the trail is the Northwest Whiskey Trail passport. Visitors can collect stamps at each of the participating distilleries along the trail, and once they fill up their whiskey passport, they can redeem it at their final distillery for an exclusive, limited-edition Northwest Whiskey Trail Glencairn whiskey glass, pictured above.
The trail takes visitors through stunning landscapes and scenic routes, from the pristine coastlines of British Columbia to the rolling hills of Washington State and the urban landscapes of Portland. The Northwest Whiskey Trail is the perfect opportunity for visitors to immerse themselves in the Pacific Northwest's rich whiskey culture while enjoying the region's stunning natural beauty.
Whether you're a seasoned enthusiast or a newcomer to the world of single malt and potstill whiskey, the Northwest Whiskey Trail is the ultimate experience. So, grab your passports, pack your bags, and head to the Pacific Northwest for a whiskey adventure you'll never forget.
For more information about the trail, please visit www.northwestwhiskeytrail.com.