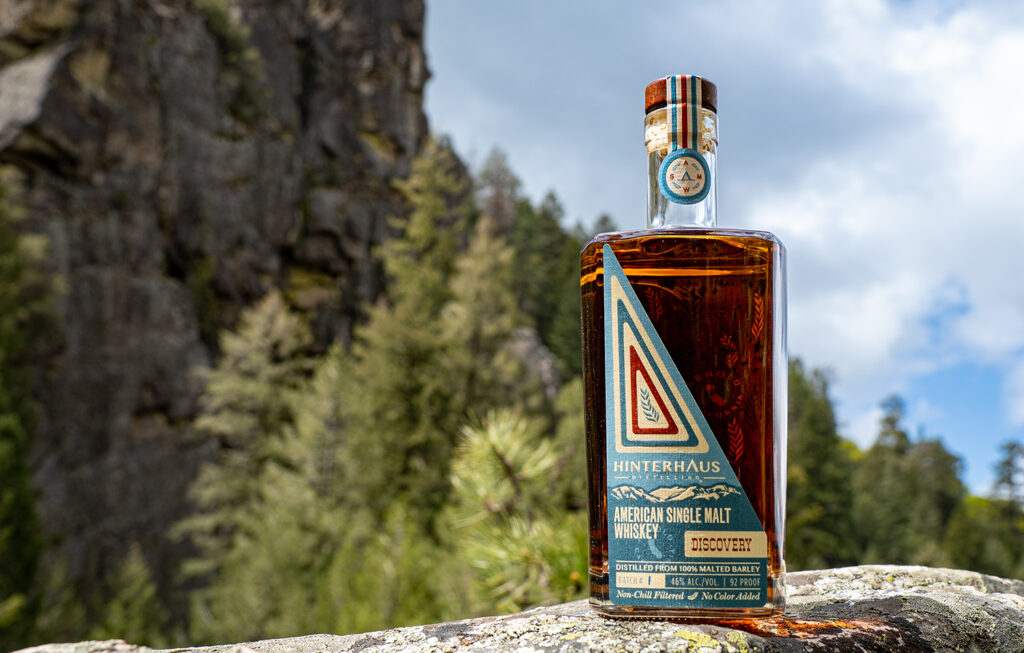 Hinterhaus Distilling of Arnold, California, announced plans to release the brand's first American Single Malt Whiskey on May 27.
The 92-proof Hinterhaus American Single Malt Whiskey is distilled in small batches using thoughtfully sourced, high-quality California-grown barley of varying malt bills. Open fermentation along with the use of the distillery's fresh Sierra Nevada water captures the character of the rugged region while climate and elevation nurture unique tasting attributes. Batch 1 is a limited release that features a blend of six malts from Northern California farms: Gallagher's Best, Kilnsmith, Pacific Victor, California Spirit, Admiral's Hearth and Midway. Each one was expertly malted by Admiral Maltings in Alameda, California.
"Our goal with everything we produce is to highlight the amazing area we live in and provide our patrons with a sense of place and provenance they can nose and taste," says Hinterhaus co-founder and head distiller Nate Randall. "Our single malt is an exciting opportunity to showcase the impact that high-quality local grain can have on a whiskey."
True to the distillery's ethos in transparency, the breakdown of the malt percentages along with cooper, casks and age statement can be found on the back of each bottle of the Discovery Series.
This product is a journey of discovery in single malt whiskey and each batch will stand on its own merit while highlighting unique flavors from the varying malts employed. Bottles will be available at the distillery, on the distillery's website for shipping throughout California, and at select retailers.