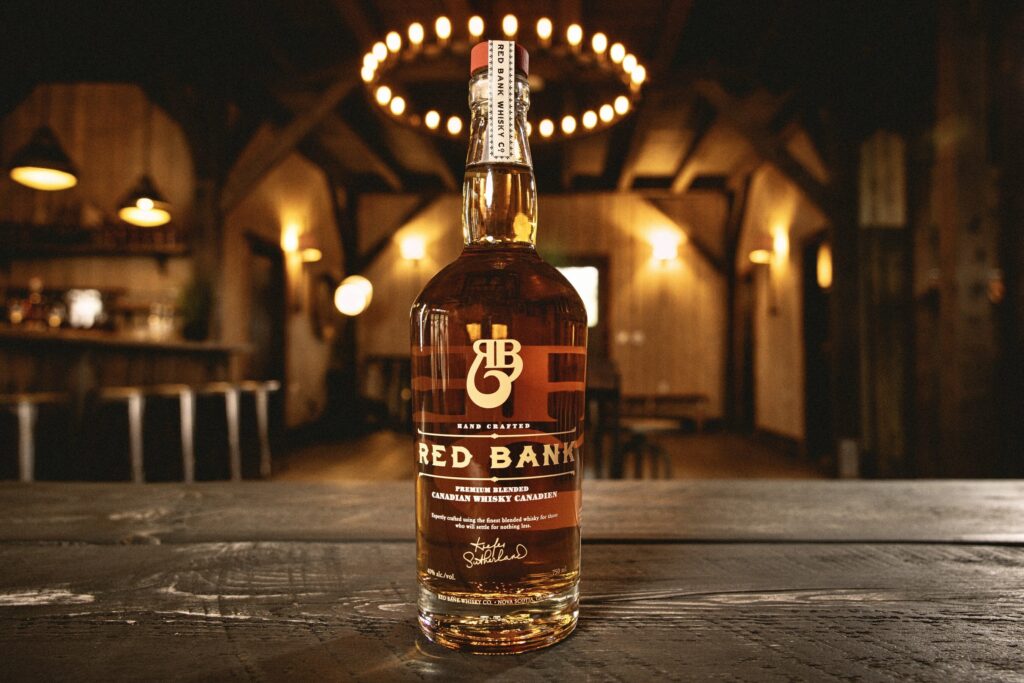 Canadians can raise their glasses to some of the world's finest whisky now being born on Canada's Atlantic Coast. Co-founded by proud Canadian actor, musician and whisky enthusiast Kiefer Sutherland, Red Bank Whisky is officially on shelves in Nova Scotia, soon to be available Canada-wide. The premium spirit stays true to its namesake's roots, launching just in time to be enjoyed with friends and family over the Victoria Day long weekend and World Whisky Day this Saturday.
"Red Bank isn't just a whisky," says Sutherland. "It is a testament to the passion and artistry of Canadian craftsmanship, and a reflection of the warm East Coast hospitality that you can always bank on."
Co-founded by Sutherland, Gary Briggs, Shawn Hiscott and Rob Steele, and carefully crafted by master blender Michel Marcil, Red Bank Whisky embodies good taste, good times, good friends and the rich heritage and tradition of Canadian whisky. A masterful blend and balance of rye, corn and wheat whiskies, Red Bank Whisky stands out as a smooth, master distilled, premium spirit with a taste that captures the essence of Canada.
Building a Canadian whisky legacy, the brand is set to share the rocky shores of Nova Scotia from coast to coast in the coming months. Currently available at select locations in Nova Scotia, Red Bank Whisky will make its debut in New Brunswick and Newfoundland and Labrador next week. Other parts of Canada can look forward to seeing it on shelves later this year.
As shareable as a good story, Red Bank Whisky is about moments with family and friends while celebrating the memories you've made and those you've yet to make. With its impeccable quality and homegrown taste, Red Bank Whisky is set to captivate whisky connoisseurs, new to whisky drinkers and mixologists alike and become a symbol of Canadian excellence.
Fortunately, everyone's a friend around a bottle of Red Bank. The finest blended whisky for those who will settle for nothing less. Bank on it.