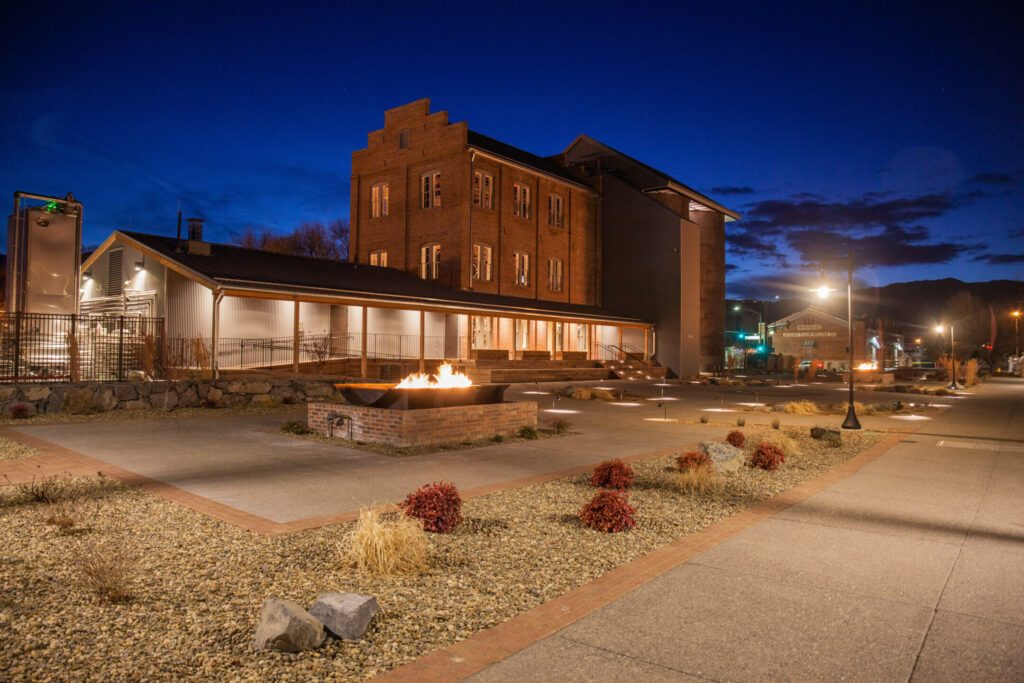 The owner of an NHL team has acquired Bently Heritage Estate Distillery in Minden, Nevada.
On Tuesday, Foley Family Wines of Santa Rosa, California, announced its expansion into the spirits business with the acquisition. The deal includes Bently Heritage's existing inventory of whiskey.
Bill Foley, the founder of Foley Family Wines, is also the owner of the Las Vegas Golden Knights, as well as several other sports teams and arenas. "I'm very proud of what we've accomplished in Nevada," Foley said in a press release, "and I'm looking forward to introducing our spirits to the marketplace."
Christopher Bently opened Bently Heritage Estate Distillery in 2019, but it closed its doors in early 2022. The facility includes the distillery, housed in a 100-year-old creamery and a 100-year-old flour mill that are on the National Register of Historic Places.
"The Bently family, former owners of the distillery, restored these historic Minden sites to LEED Certification," said Courtney Foley, second generation Vintner at FFW. "Their legacy is in perfect alignment with our family's commitment to community and sustainability across our vineyards and winery properties."
Foley Family Wines plans to produce spirits from locally sourced grains and offer its spirits through national wholesale markets and direct-to-consumer (DtC) channels.
"Foley Family Wines has been expanding our luxury portfolio of wines since 1996, and we are eager to launch a full range of high-end spirits," said Shawn Schiffer, president. "As the demand for spirits continues to grow and the consumer profile evolves, this is a strategic step for us. We look forward to integrating spirits brands into our national distribution network and to continuing the important vision of the Bently family."
Marc Levit of ML Advisory served as exclusive financial advisor and Sheppard Mullin acted as legal transaction advisor to Bently Heritage Estate Distillery. Terms of the deal were not released.