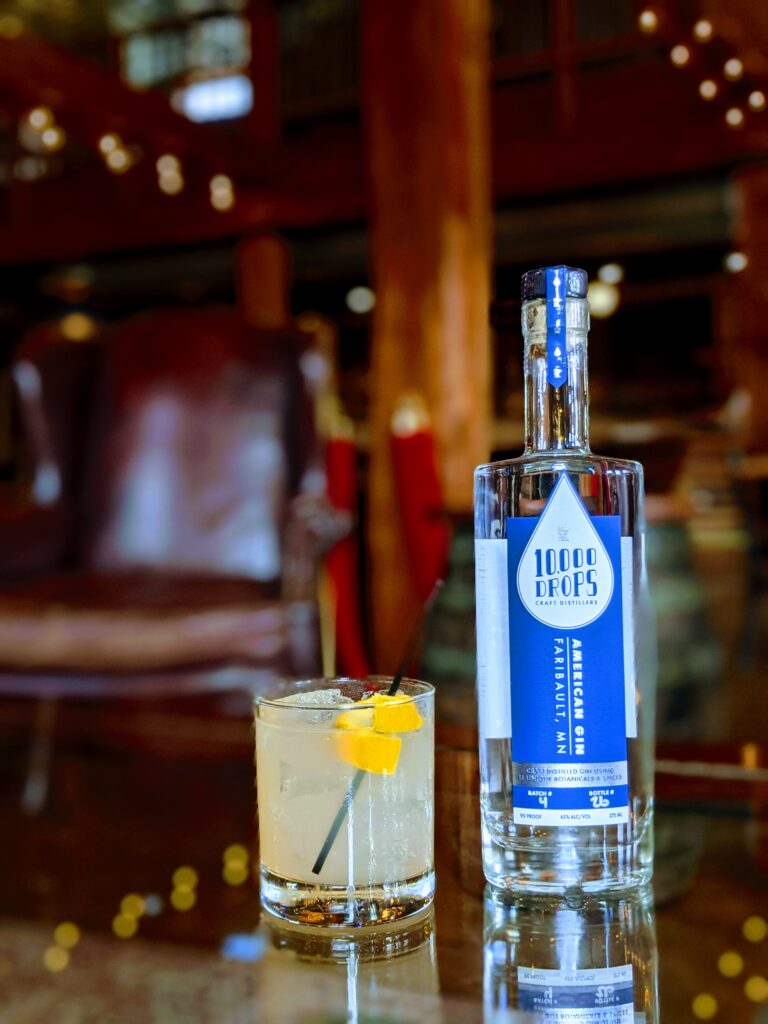 The Gin Fitzgerald is a relatively new cocktail, but has all the elements of a classic. It's simple to make, has few ingredients, and it highlights the citrus notes of American Gin from Faribault, Minnesota-based 10,000 Drops Craft Distillers. If you're looking for a twist on this recipe add 3/4 ounces of egg white, shake without ice first, and serve up. The egg froth really makes all the flavors of the gin and bitters pop!

Ingredients
1 3/4 ounces 10,000 Drops American Gin
1 ounce simple syrup
3/4 ounce lemon juice
2 dashes Angostura Bitters

Directions
Shake all ingredients with ice in a mixing tin. Strain over ice in a lowball glass and garnish with an orange twist.