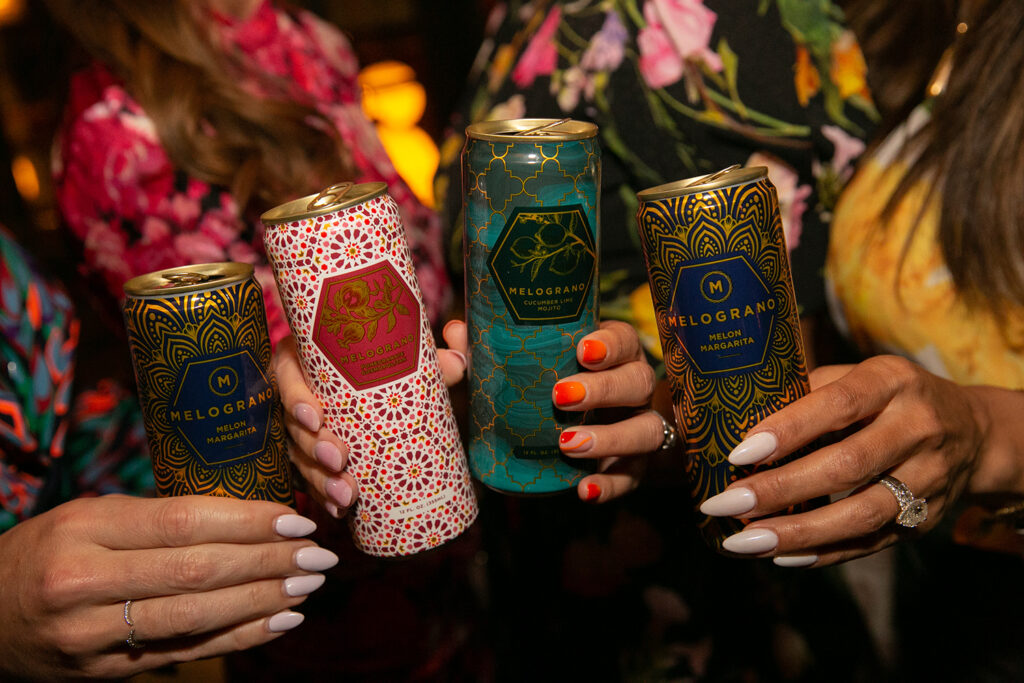 Melograno Cocktails has announced its official launch in Southern California. The award-winning, organic blue agave wine cocktails continues to expand in its hometown of San Diego and is now available in popular establishments throughout Los Angeles, Orange County and Inland Empire.
Melograno Cocktails, founded by a San Diego-based husband and wife team in May 2022, delivers innovation in the ready-to-drink (RTD) category on the leading edge of global and consumer trends: healthy lifestyle, premiumization and natural, "Better for You" ingredients. Created to leverage all of what consumers look for in the segment's growing categories of hard seltzers, spirit-based cocktails and canned wine while leaving behind the negatives associated with each category.
"Melograno was born when my husband and I were inspired and influenced by the current trending industry to create a product we have yet to see – a sophisticated and worldly take on canned cocktails," said Co-Founder of Melograno Cocktails, Shiva Mortazavi. "This past year has been incredibly rewarding. We've received praises from our consumers and partners and participated in over 10 competitions and won over 25 awards. Our team has been working tirelessly to make Melograno Cocktails what it is today and we are thrilled to be an official Southern California beverage brand."
A snapshot of where Californians can get their canned cocktails this summer is below (but a full list of Melograno's locations can be found here):
100+ establishments in San Diego including Total Wine, Baron's Market, Hard Rock Hotel and Cohn Restaurant Group
20+ establishments in Los Angeles including Total Wine, Jinya Ramen Bar and many independent liquor stores
20+ establishments in Orange County including Disneyland Hotel, Total Wine and The Oak Restaurant
30+ establishments in the Inland Empire including Baron's Market, Temecula wineries and Staybridge Suites
All four flavors (Pomegranate Cosmopolitan, Melon Margarita, Orange Blossom Martini, and Cucumber Lime Mojito) come in a variety of 12-pack, 8-pack and single flavor 4-packs (in Cucumber Lime Mojito and Pomegranate Cosmopolitan only), each with only 120 calories, 5 grams of organic cane sugar and 5% alcohol by vol in a 12 oz sleek can. Melograno Cocktails is certified by the vegan society, gluten-free and non-GMO.
To follow along, please follow Melograno Cocktails on Instagram and Facebook or sign up for the newsletter.
For more information, please visit melogranococktails.com.