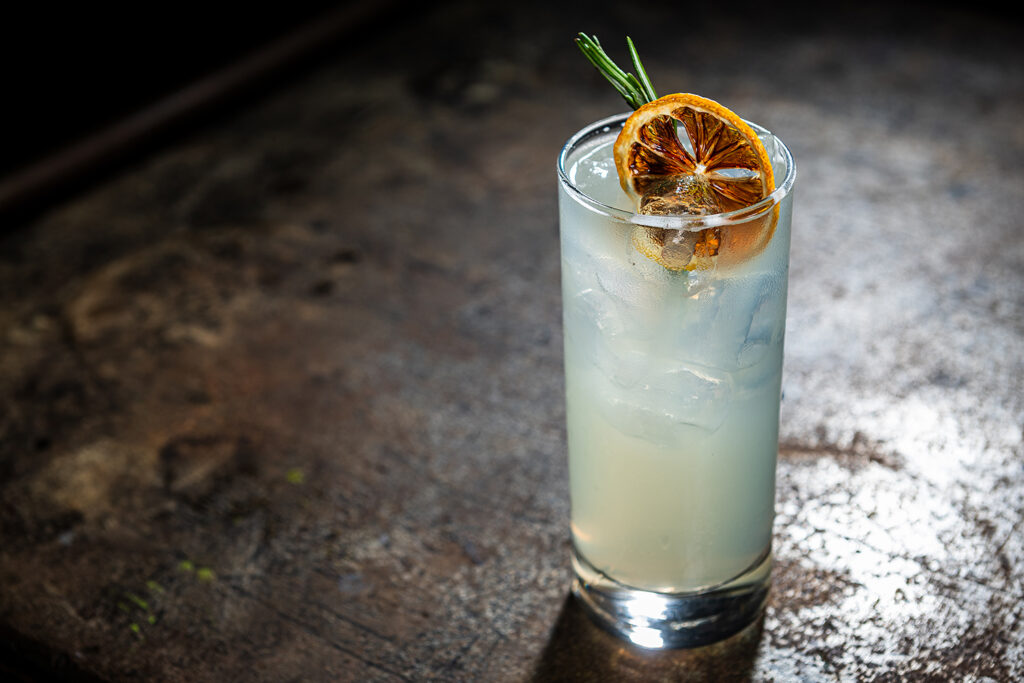 From District Made Spirits in Washington, D.C., this is a floral and herbaceous homage to the classic D.C. cocktail, the Rickey. District Made Ivy City Gin is elevated with a housemade lavender syrup, fresh lime juice, and soda, garnished with fresh rosemary.
Ingredients
2 ounces District Made Ivy City Gin
1/2 ounce lime juice
1/2 ounce lavender-rosemary simple syrup
4 ounces club soda
Directions
Shake gin, simple syrup, and lime juice with ice. Strain into a Collins glass filled with ice, top with club soda, and garnish with rosemary sprig and dehydrated lime wheel.