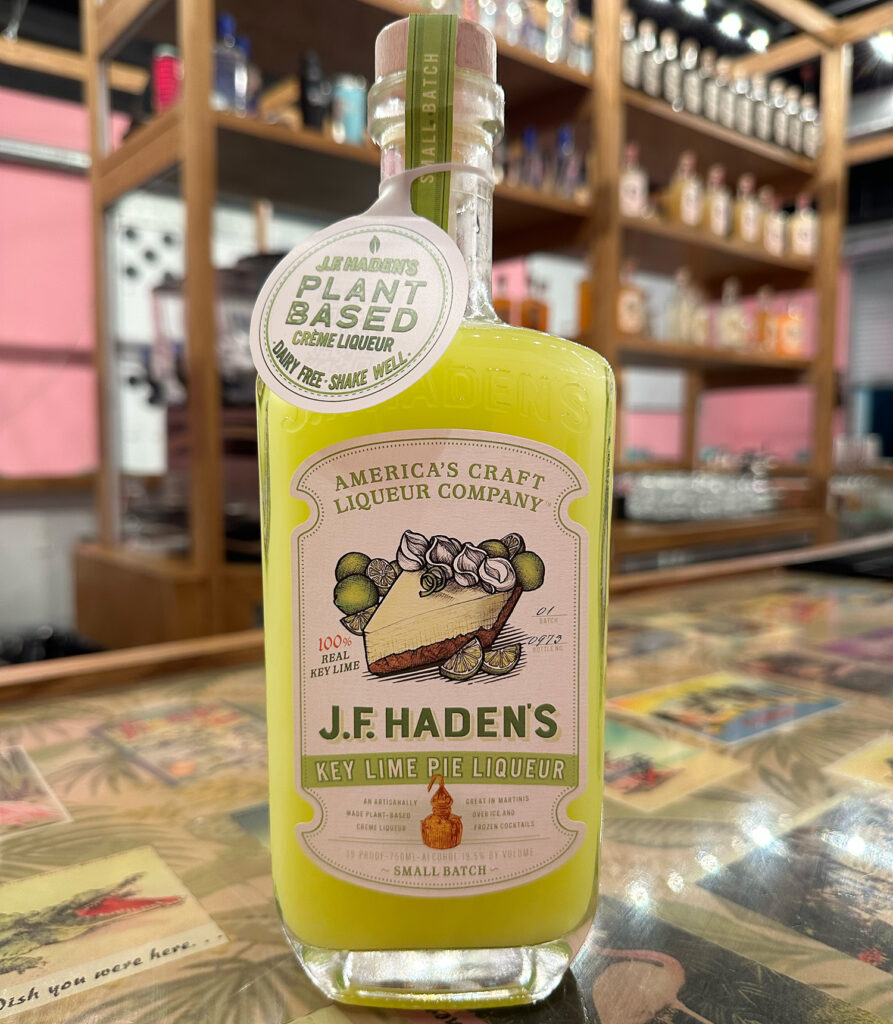 J.F. Haden's Craft Liqueurs of Miami introduces Key Lime Pie Liqueur, one of the first plant-based crème liqueurs on the market, capturing the essence of Florida's iconic dessert. Crafted, distilled, and bottled in Florida by Tropical Distillers, small batching ensures the highest quality and peak flavors in every bottle.
Committed to using real ingredients, every bottle is produced without any artificial colors, flavors, or preservatives. J.F. Haden's Key Lime Pie Liqueur meets the market's growing demand for plant-based alternatives while staying true to authentic flavors. "We've created a truly exceptional liqueur that captures the spirit of the classic key lime pie, while meeting the dietary preferences of our diverse consumer base," said CEO Buzzy Sklar. "With its plant-based formulation and remarkable taste, we're confident that Key Lime Pie will become a favorite among cocktail enthusiasts." With sights set on revolutionizing the crème liqueur landscape, there are plans to introduce an entire line of plant-based crème liqueurs over the next 24 months.
Versatile and ideal for classic and inventive cocktails, Key Lime Pie is designed for refreshing summer spritzers or indulgent dessert-inspired creations. Juicy key limes blended into a creamy texture are complemented by a hint of classic graham cracker. The unique proofing process reveals a smooth and tangy tropical flavor.