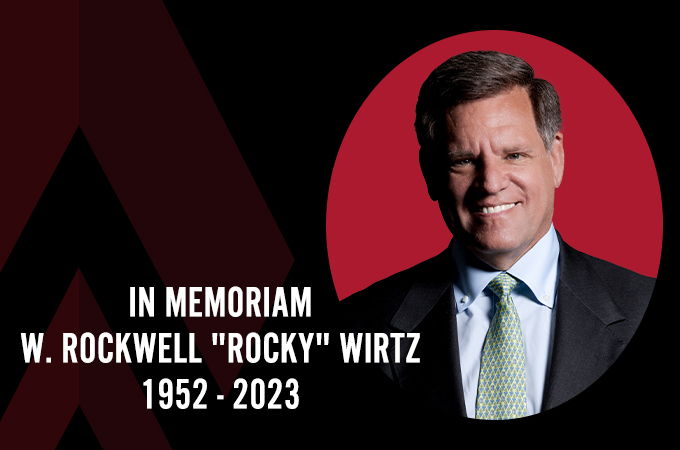 Breakthru Beverage has announced the sudden passing of W. Rockwell "Rocky" Wirtz, 70. Wirtz passed away at NorthShore Evanston Hospital following a brief illness. He was surrounded by his wife Marilyn and his children Danny, Hillary, Kendall, and Elizabeth.   
"Our hearts are very heavy today," said son Danny Wirtz. "Our dad was a passionate businessman committed to making Chicago a great place to live, work and visit, but his true love was for his family and close friends. He was a loving father, a devoted husband to Marilyn, a brother, a nephew, an uncle and a doting grandfather to his six remarkable grandchildren. His passing leaves a huge hole in the hearts of many and we will miss him terribly."
"Beyond his keen business acumen overseeing the Wirtz Corporation family holdings, Rocky will be remembered by those that knew him for his sharp wit, enduring loyalty and his humility," the Breakthru website noted. "He treated everyone he met with kindness and respect whether it was a fan at the United Center, a visiting dignitary, or one of the thousands of employees with whom he worked."
His legacy includes rebuilding the Blackhawks to three Stanley Cup Championships, growth of North America's third largest wholesale beverage company, the multimillion-dollar United Center campus expansion and the development of the Fifth Third Arena on Chicago's West Side. He was passionate about giving back to the community through the Chicago Blackhawks Foundation and the thousands of families it helps. Rocky leaves behind a vast legacy of generosity and philanthropy.