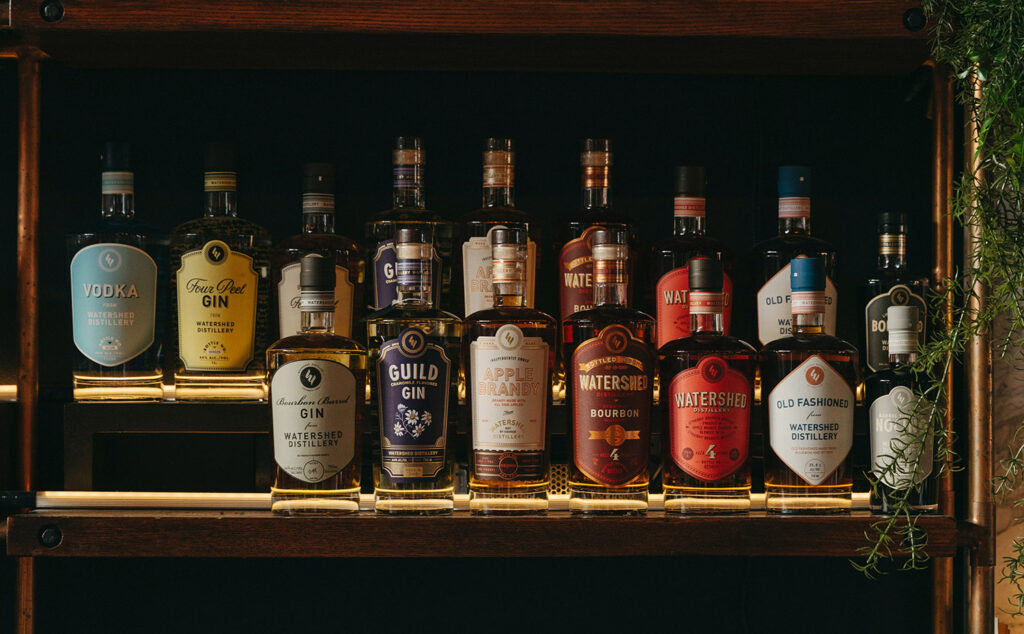 Watershed Distillery and Marussia Beverages USA, a  producer and importer of premium craft spirits and wines, announced today that Marussia Beverages USA has acquired Watershed Distillery, making the Columbus, Ohio-based maker of award-winning bourbons, gins, vodka and specialty spirits a valuable part of the group's focused and premium portfolio.
Watershed Distillery was founded in Columbus in 2010 by two ambitious friends and has become the producer of the number-one-selling Ohio-made bourbon and gin portfolios. During the last 13 years, the brand has become a renowned producer in the craft spirits world with a primary focus on growing its home market of Ohio, while adding distribution in six other states. Greg Lehman, Watershed's founder, will continue to oversee all operations. All production will remain in Columbus with expansion in Central Ohio expected. Watershed Kitchen + Bar will continue to be a place for the community to gather.
"In Marussia Beverages we see the same entrepreneurial spirit that has driven our growth here at Watershed Distillery," said Lehman, founder and CEO of Watershed Distillery. "Working with John Horn and the executive team at Marussia has been energizing and exciting. As we plan to grow our footprint here in Central Ohio and throughout the country, we see potential opportunities for our current team, future employees, and the Columbus region."
John Horn, CEO of Marussia Beverages USA, added, "Watershed Distillery embodies the same core values and DNA that are at the heart of Marussia Beverages. It starts with family, community, entrepreneurship, a passion for exploration and discovery, and the desire to connect with consumers to deliver high quality, premium brands. Built with these same values, Greg and his incredible team have done and will continue to do amazing things, and in concert with our great team, will build upon these values in Ohio and beyond."
One of the two original distilleries in Columbus post-prohibition, Watershed has paved the way for what is now a robust and thriving craft distilling community in Central Ohio. Since Watershed's founding, Lehman has been instrumental in influencing Ohio liquor legislation through his work with the Ohio Distillers Guild. His efforts have helped to create a more equitable playing field for craft spirit makers in the state, guiding bills that have increased craft distilling production limits and allowed distillers to obtain licenses to open bars and restaurants, and sell their own spirits on site.
Watershed currently occupies 35,000 square feet, operates two copper stills and a bar and restaurant, and employs more than 70 people, mostly in Central Ohio. Watershed credits the support of the local community and its partners, including the Ohio Division of Liquor Control and JobsOhio with its continued success. "We started as two guys with a big idea, one small pot still and 2,000 square feet," adds Lehman. "The community rallied behind the brand and energized us day after day and supported us year after year. This strategic acquisition allows us to stay a part of the community that built us, continuing to grow here and share Ohio-made spirits with people near and far."
Financial terms of the acquisition are undisclosed.