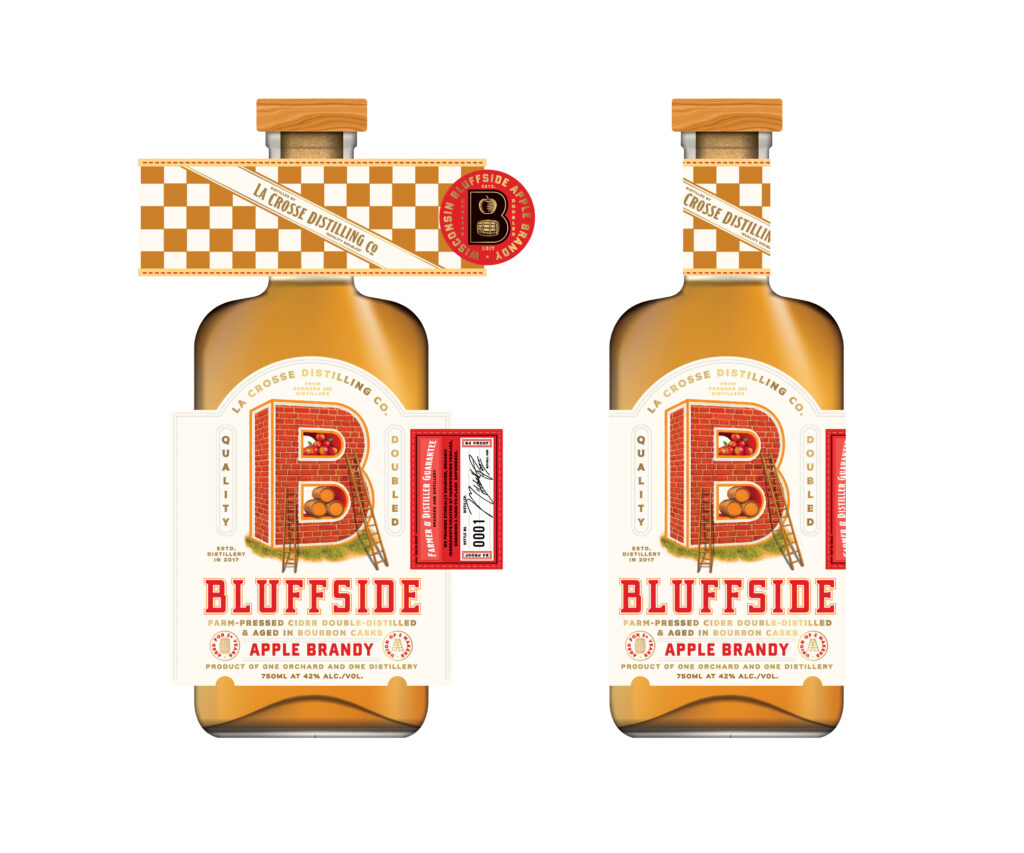 La Crosse, Wisconsin-based La Crosse Distilling Co. is delighted to announce the annual release of  Bluffside Apple Brandy to commemorate its five-year anniversary. Bluffside Apple Brandy captures the true essence of the fall season in our region. Locally grown organic apples are harvested and fermented into organic apple cider. The apple cider becomes the base of the brandy. The cider is double distilled and aged three years in oak bourbon barrels. 
Nicholas Weber, Owner states, "In partnership with Hoch Orchard, we have combined our love for local collaboration and a reverence for organic farming. We have so much respect for how Hoch Orchard has approached farming. They are a vertically integrated farm dedicated to growing apples and fruits without chemical and pesticide interventions. They grow apples and fruit to naturally which is very challenging."
The Bluffside Apple Brandy release follows the wildly popular release of Buck Dancer Straight Bourbon Whiskey. All bottles of Buck Dancer were pre-sold in advance of the release, and all bottle available in retail sold out in 36 hours. Bluffside Apple Brandy is expected to sell out prior to the event.
The release of Bluffside Apple Brandy is scheduled for Sunday, September 17th from 2pm – 5pm CT located in the production room at La Crosse Distilling Co., 129 Vine St., La Crosse, WI. Guests can use the garage door entrance located on 2nd Street. Due to limited supply, bottles sales are not guaranteed the day of the event. To secure your bottle in advance, reserve your bottle for purchase on Eventbrite – bit.ly/bluffsideapplebrandy. One reservation per person. Redeemable for one bottle of Bluffside Apple Brandy on September 17, 2023.