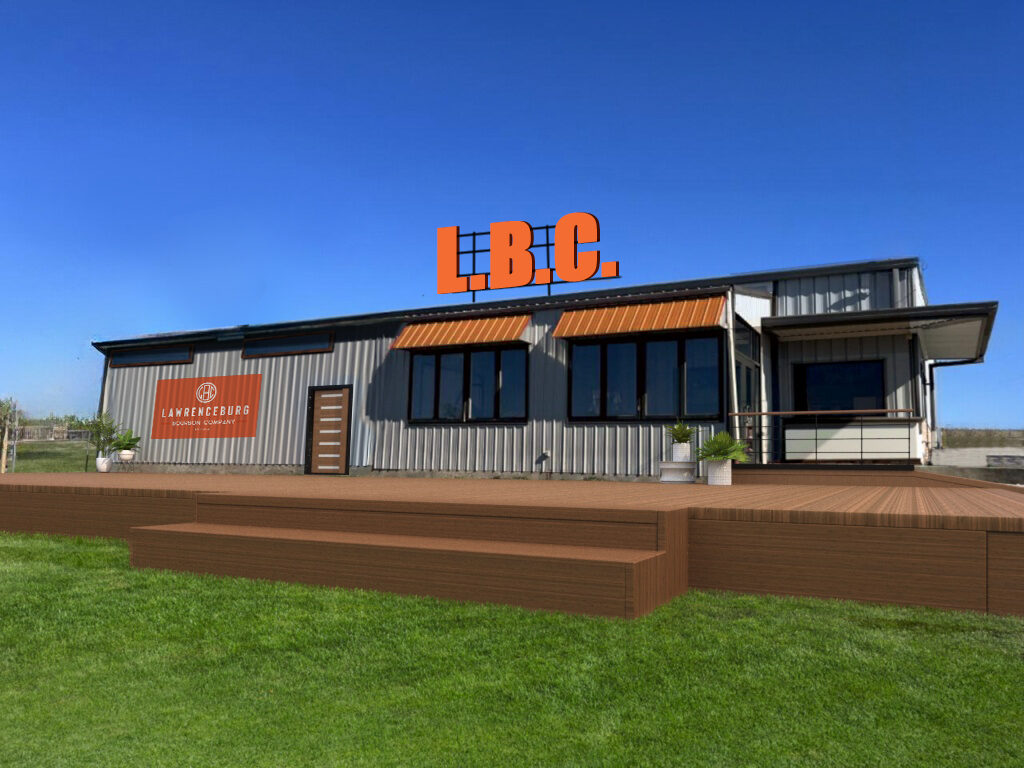 Lawrenceburg, Kentucky-based Lawrenceburg Bourbon Co. has announced a multi-million-dollar distillery project in Anderson County, Kentucky.  The Lawrenceburg distillery is the first new whiskey operation in Anderson County since 1949 and the first craft distillery in the county.
Spanning three acres, the Lawrenceburg Bourbon Co. campus will be an immersive experience. The buildout includes a state-of-the-art distillery, tasting room, gift shop, tours, private barrel room and bourbon bar, designed to be approachable and informative.
Remodeling of the existing structure will commence immediately, with a temporary tasting room and gift shop opening early October.  Located at 1319 Versailles Rd, Lawrenceburg, the distillery is 3000 feet from one of the most storied and loved distilleries in the United States. 
Lawrenceburg Bourbon Co. is proudly Navy Combat Veteran-owned.  Founders, Greg and Katie Keeley carry the core Navy values of service, honor, and commitment into distillery operations.  LBC is committed to ensuring 50% of its team are Veterans – military, first responders, nurses and law enforcement.  
Lawrenceburg Bourbon Company has garnered a reputation for single barrel, cask strength spirits of uncommon character. The lineup includes the flagship, "One Cask Bourbon", "Very Small Batch Bourbon", and "Ten x Ten", a 100% small batch rye expression. The "Empirical Series" will launch this Fall featuring High Wheat Rye.
"We are thrilled to unveil our new distillery," says Greg Keeley, Founder and Wannabe Distiller at Lawrenceburg Bourbon Company. "This is more than a physical expansion – it's a realization of the American dream.  That an immigrant can serve his new country on the battlefield and then create a distillery, could only happen in this country.  It is genuinely remarkable." 
Lawrenceburg Bourbon Co. is firmly rooted in Anderson Counties bourbon heritage, creating exceptional whiskies that honor tradition while pushing the boundaries of what's possible.