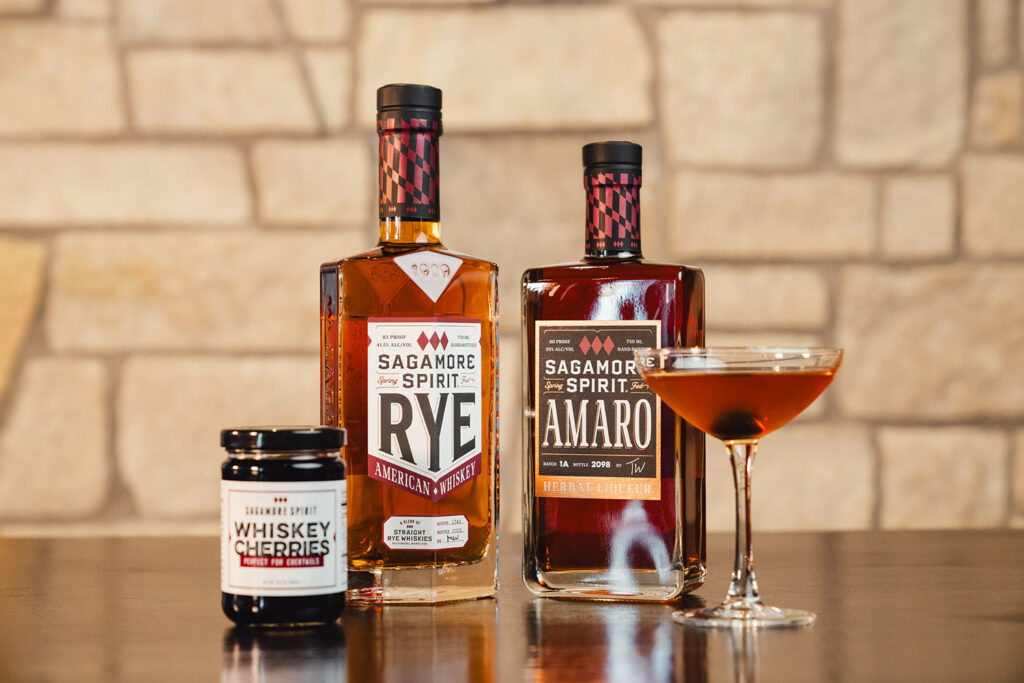 Baltimore-based Sagamore Spirit is innovating from grain to herb to glass, with the release of its first-ever liqueur: Sagamore Spirit Amaro. Made with the same 95% rye distillate used in Sagamore Spirit Rye Whiskey, the herbal elixir was developed to perfectly complement the brand's core line of rye whiskies.
To get the recipe just right, Sagamore Spirit's team of distillers experimented with a variety of premium botanicals that would ideally meld with the brand's rye distillate. The ultimate formula perfectly pairs notes of orange, sarsaparilla and cinnamon with the baking spice notes found in the brand's signature Maryland rye whiskey. The result is an amaro that opens with a complex floral nose and closes with a mildly bitter finish, appealing to cocktail aficionados and pure whiskey lovers alike. 
"As distillers, we love experimenting, and developing Sagamore Spirit Amaro was a great opportunity to explore ingredients that would blend perfectly with our whiskey's signature taste profile," said Ryan Norwood, chief operating officer at Sagamore Spirit. "Our standards are exacting, so getting it right took time. There wasn't a playbook for a rye distillate-based amaro, and our goal was to create something that not only tasted great on its own, but was tailor made for rye whiskey cocktails."
Rolling out in bottles and Black Manhattan cocktails
With the introduction of its own amaro, Sagamore Spirit now gives fans everything needed for the perfect Black Manhattan cocktail. Crafted using Sagamore Spirit Rye Whiskey, Sagamore Spirit Amaro and the brand's own whiskey cherries, the cocktail will be available on menus at select on-premise accounts. Home mixologists can also make it themselves by purchasing all three ingredients from Sagamore Spirit's Visitor's Center. Sagamore Spirit's take on the Black Manhattan recipe can be found here.
Sagamore Spirit Amaro is now available for purchase at on- and off-premise accounts in select markets, including California, Illinois, New York, Maryland, Massachusetts, Pennsylvania, Texas, and Washington DC at a suggested retail price of $29.99 per 750ml bottle. Enjoy it neat or on the rocks as a digestif or mixed into rye whiskey cocktails. For more information, visit sagamorespirit.com.