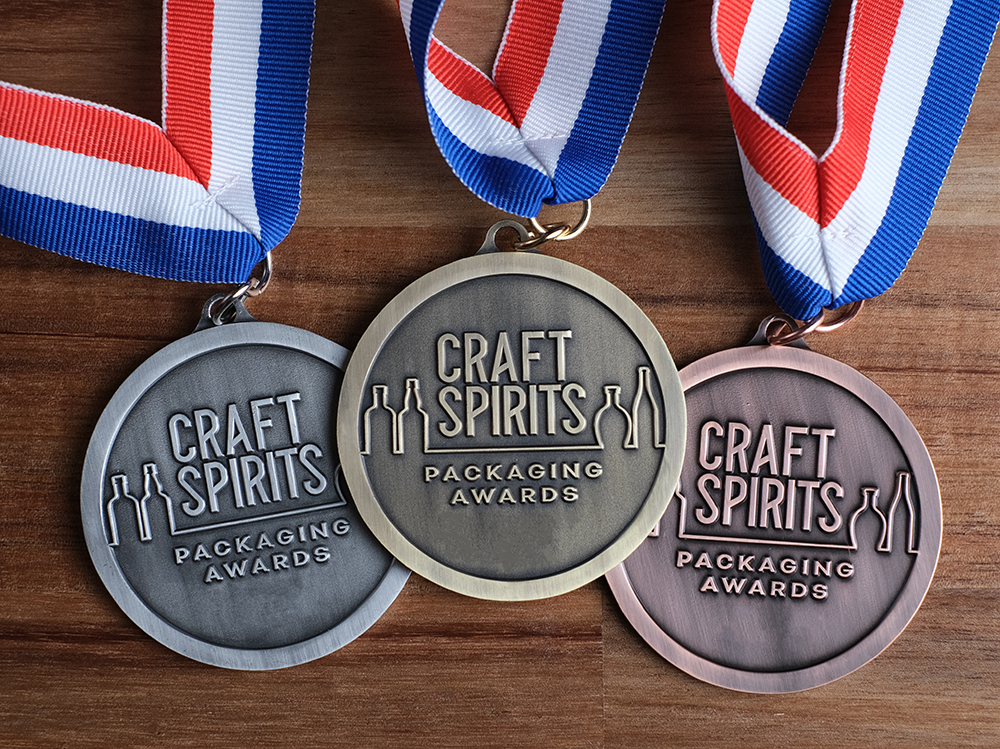 Register Below: Accepting Last-Minute Entries Until Dec. 10
Presented by the American Craft Spirits Association and CRAFT SPIRITS magazine—and sponsored by the Glass Packaging Institute—the fourth annual Craft Spirits Packaging Awards celebrates excellence and creativity in the design of craft spirits labels and packaging.
Medalists will be announced at ACSA's 11th Annual Distillers' Convention and Vendor Trade Show in February and will be featured in the March/April 2024 issue of CRAFT SPIRITS magazine. Entries will be judged by an independent panel of industry experts. If you entered last year and did not earn a medal, fear not! We are adding several new judges to the mix, so a new set of eyes will be on your spirits.
About the Awards
The competition is open to all producers of craft spirits. No physical samples are required for entry (some winning entries may be asked to ship samples for photography). International entries are welcome.
Packaging companies and/or designers may enter on behalf of craft spirits producers. Awards will be given to the distillery and credit will be given to the company/designer in CRAFT SPIRITS magazine.
A panel of design experts will judge labels and packaging in the following categories:
Brandy
Gin
Ready-to-Drink
Rum
Specialty Spirits
Vodka & Grain
Whiskey
Portfolio (Recognizing outstanding packaging across a range of three or more products. Must be entered separately from individual entries.)
Best in Show
Judging Criteria
Aesthetics: How does the packaging appeal to you from a design/artistic perspective?
Innovation: How original is the design? Does it stand out on a shelf?
Emotional Appeal: How does the packaging make you feel? Does it connect with you?
Brand Communication: How well does the packaging tell the story of the brand/product through visual/design/copy elements?
The packages that rate highly on all of those criteria are the ones that connect with consumers and drive trial and sales, even when those consumers have not previously encountered your products. The best brands are dressed for success.
Cost
Cost for ACSA Members: $40 per entry; $100 per portfolio entry
Cost for Non-members: $55 per entry; $140 per portfolio entry
How to Enter
To enter, you must complete the following steps by no later than Dec. 10.
Note that ACSA members must be logged in to receive discount prices.
After completing the registration, send an email to news@americancraftspirits.org with the following:
– 2-5 images of the entire package (ie, not just the label art) per entry. Images should be at least 1,000px wide and no larger than 4MB.
– Names of people or agencies that would need to be credited for design, artwork, etc.
– Your glass/can/packaging supplier
Previous Winners
Curious to see previous winners?
Click here to see previous medalists.
Want to see what some of the actual winning entries looked like when they were submitted?
Click here to see the gold medal entry for the 2021 portfolio.
Click here to see the gold medal entry for the 2020 portfolio.
Click here to see the gold medal entry for the 2021 RTD.
Special Thanks to Our Sponsor