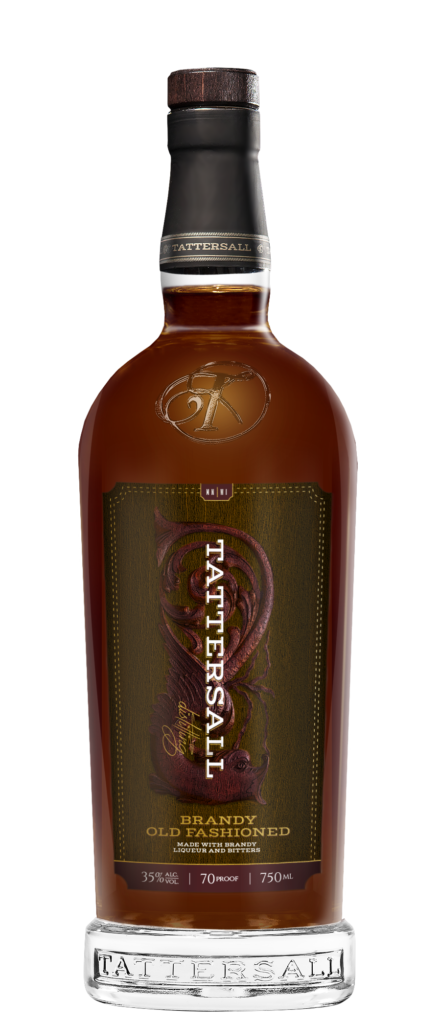 Tattersall Distilling announced the launch of its newest ready-to-drink bottled cocktail, Brandy Old Fashioned, launching later this month. Paying tribute to the newly declared state cocktail of Wisconsin, Tattersall's Brandy Old Fashioned swaps out its rye whiskey for brandy and can be poured sweet or sour for the perfect Wisconsin staple. Tattersall was founded in Minneapolis, but the company opened a destination distillery in River Falls, Wisconsin, in 2021.
"Similar to our Old Fashioned in Minnesota, our Brandy Old Fashioned has been our most popular drink on our menu since day one in River Falls," says Jon Kreidler, founder and chief officer of Tattersall Distilling. "After two years of being asked to bottle the cocktail so guests could enjoy it at home, we're incredibly excited to now be able to share it beyond our walls."
An ode to Wisconsin's heritage, the drink dates back to World War II when brandy became popular in cocktails throughout the state. Over the years, it evolved as brandy replaced whiskey and the addition of muddled fruit created a sweeter take on the classic Old Fashioned. Tattersall's version is a blend of its signature brandy, sour cherry, orange and cranberry liqueurs and a touch of housemade bitters, now in a ready-to-drink bottle. Tattersall leaves it up to the drinker to decide whether to top it with sweet or sour soda and recommends serving it with a cherry and orange slice.
Product specs include
● 750ml bottles
● 70 proof, 30% ABV
● SRP $34.99
This release marks Tattersall's seventh bottled cocktail, arriving just in time for the holiday season for cocktail enthusiasts, entertaining and gifting. Tattersall's Brandy Old Fashioned will be available at Tattersall's River Falls distillery in the coming weeks.