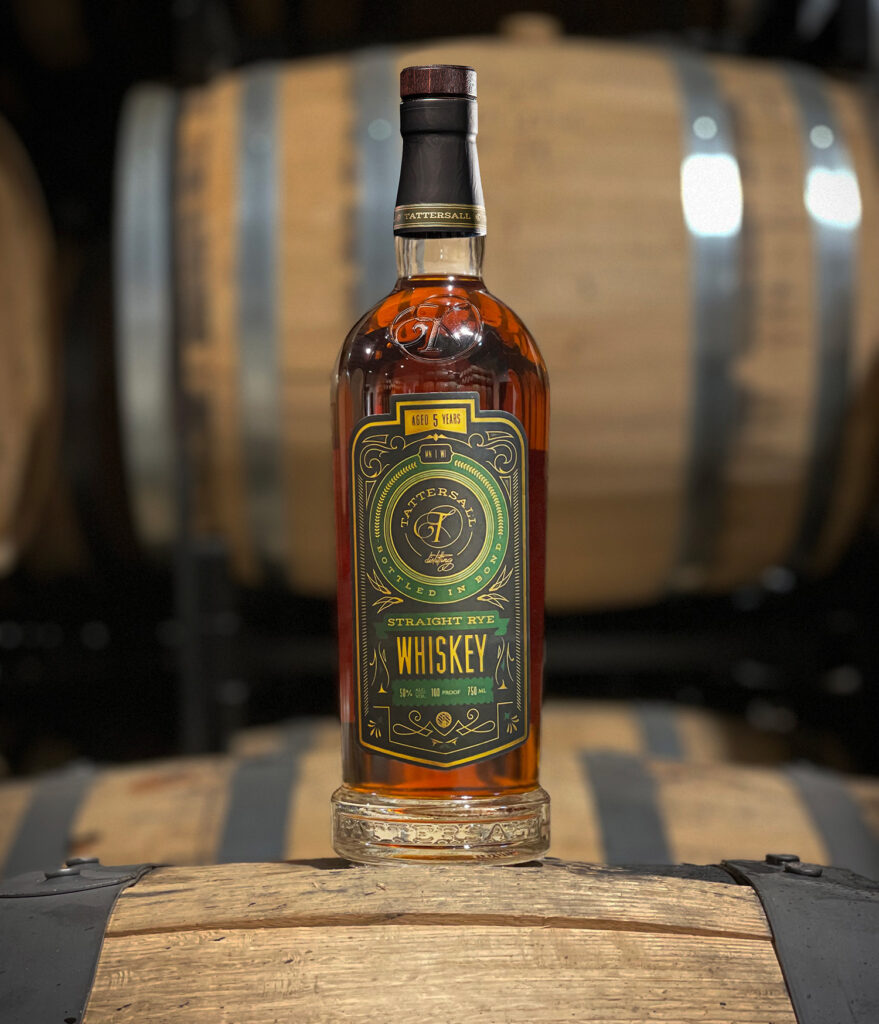 Tattersall Distilling of Minneapolis and River Falls, Wisconsin, announced the launch of its Bottled-in-Bond, Five Year Straight Rye Whiskey. Aged in virgin American Oak barrels, this release is one of the longest-aged ryes in the Midwest that has been made entirely grain-to-glass. 
"Crafting this type of spirit is a labor of love that not many distilleries undertake these days," says Jon Kreidler, founder and chief officer of Tattersall Distilling. "At Tattersall, we're committed to uncompromised spirits and this bottle is a true testament to that philosophy. We selected the ultimate varietal of rye to grow, complemented it with the perfect yeast strain and chose the ideal toast and char on the barrels. There was incredible thought built into this whiskey – and a lot of patience in waiting to share it."
Made from single-farm sourced rye from Rum Lake Farm in Cambridge, Minnesota, the spirit is a blend of eighty-five percent AC Hazlet and Bono rye varietals and fifteen percent malted rye. Distilled and aged on-site at Tattersall's distillery, the result is smooth and bold. With robust notes of caramel and vanilla, it also has hints of pepper and light cherry. It's perfect for a Manhattan, Sazarac or Boulevardier, or served neat.
A bottled-in-bond spirit denotes that the spirit is the product of one distillery from a single distillation season, is bottled at 100 proof or 50% ABV and has been aged for at least four years in a bonded warehouse. This is Tattersall's third bottled-in-bond spirit released, following its High-Rye Bourbon and Wheated Bourbon released in 2020. It is the distillery's third rye whiskey, joining its Straight Rye Whiskey and Port Wine Barreled Straight Rye Whiskey.
Product specs include
● 750ml bottles
● 100 proof, 50% ABV
● Aged more than 5 years
● SRP $49.99
Only 400 cases of this limited edition spirit have been produced. Starting next week, Tattersall's Five-Year Rye can be purchased at select retailers throughout the Midwest while supplies last, found here: https://tattersalldistilling.com/tattersall-finder/