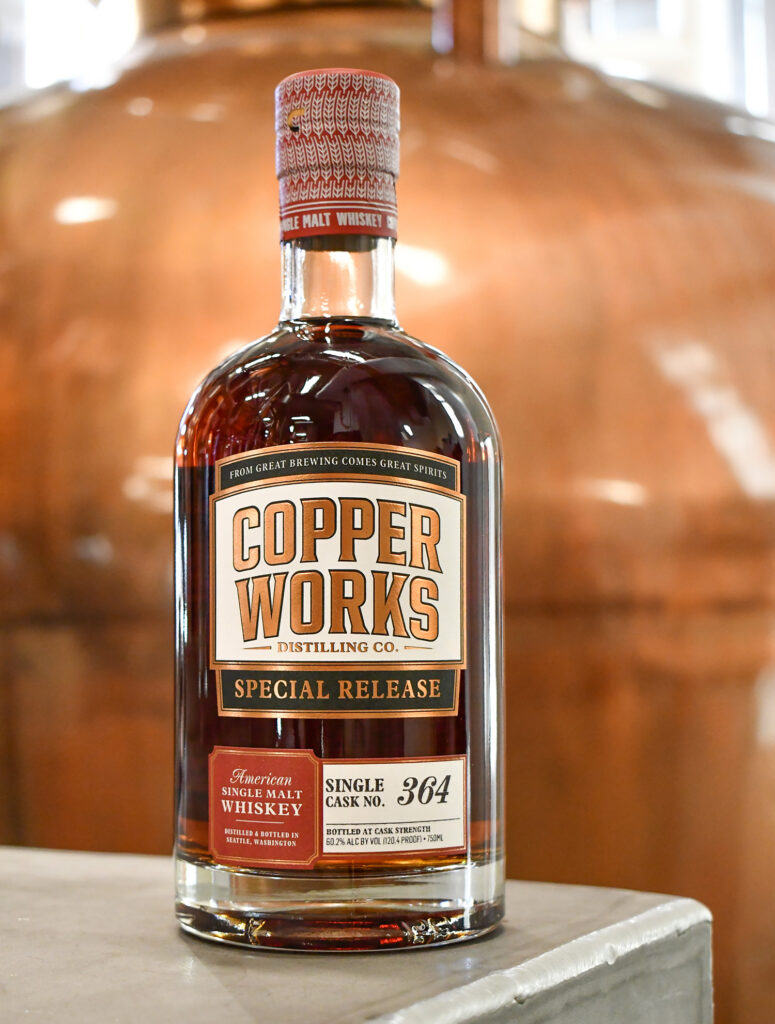 Copperworks Distilling Co. has unveiled its latest special release: Copperworks American Single Malt Whiskey Single Cask No. 364.
This single cask American Single Malt Whiskey from the award-winning Seattle distillery was crafted from a Queen's Run of the distillery's Five-Malt recipe and Fritz malt, using a new American Oak cask from Canton Cooperage, char no. 2 and then matured for four years and three months before being bottled at cask strength.
"If you've been a fan of Copperworks American Single Malt Whiskey for some time, you may have noticed the term 'Queen's Run' used to describe previous releases," said Copperworks Distilling co-founder, co-owner and president Jason Parker. "Queen's Run is a term we've borrowed from the rum industry to describe one of Copperworks' types of spirit distillation, where we run exclusively the heads and tails from prior distillations."
Copperworks American Single Malt Whiskey Single Cask No. 364
Limited release of 207 bottles (750ml)
60.2% ABV (120.4 Proof)
$89.99 (+ tax and shipping)
"Queen's Run releases usually result in a lower yield than typical distillations, plus different and more intense flavors, making this special release all the more, well, special!" said Copperworks Distilling Co. co-owner and vice president Jeff Kanof.
Tasting Notes
The color of a translucent California poppy, Single Cask No. 364 opens on the nose with ruby red grapefruit, brown sugar, damp forest floor, and buttered brown bread.
The palate follows closely with cinnamon toast, pecan sandies, orange pith, and saltwater taffy. A medium-length finish showcasing sugarcane, lemon zest, redolent linseed, and oiled cedar wood.
To Purchase
To purchase online:
https://store.copperworksdistilling.com/products/copperworks-american-single-malt-whiskey-single-cask-no-364.
To purchase in person:
Copperworks' Seattle Distillery & Tasting Room at 1250 Alaskan Way, Seattle, WA 98101.
New: The Single Cask No. 364 will also be available for sale and tasting at Copperworks – Kenmore, located at 7324 NE 175th St, Kenmore, WA, 98028.