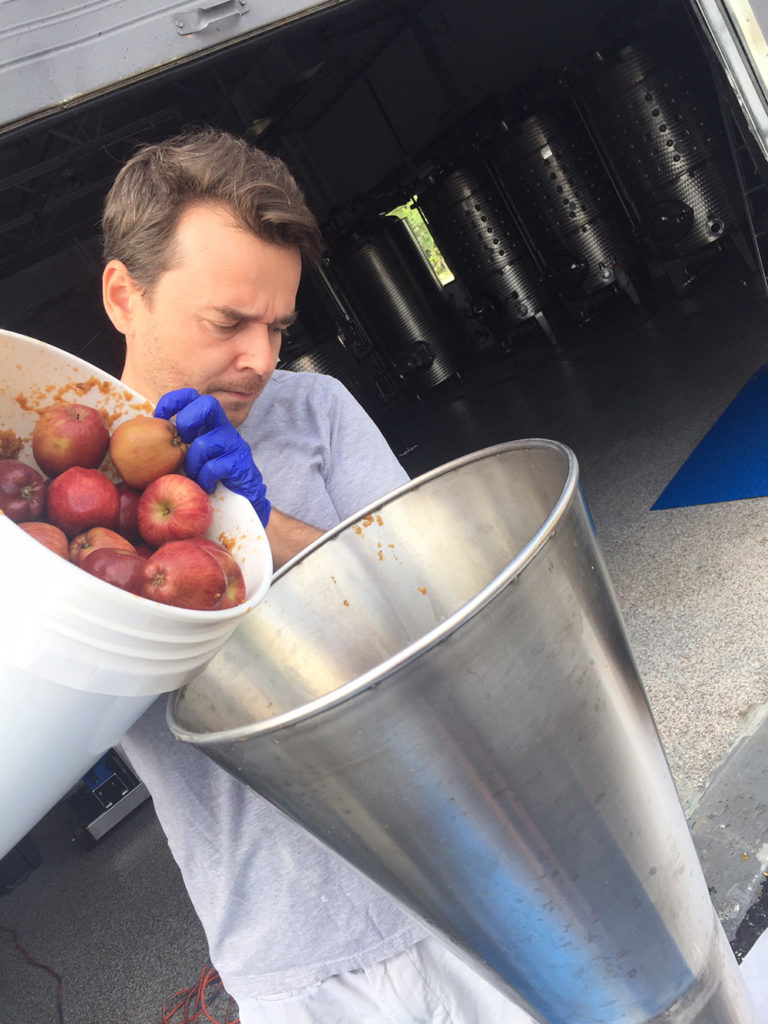 Editor's Note: This Q&A originally appeared in the September 2019 installment of ACSA's Monthly Mash newsletter.
Over Christmas dinner several years ago, Bela Nahori and his family began to discuss the idea of opening a distillery. He was an accountant living in Ohio, but the Hungarian-born Nahori comes from a long line of alcohol makers. On March 27, 2019, the family's Christmas wish came true when they opened ChainBridge Distillery in Oakland Park, Florida. We recently caught up with the new ACSA member to talk about making brandy in the Sunshine State.
You were born in Hungary and were living in Ohio before opening ChainBridge. Why did you decide to open the distillery in Florida?
While living in Ohio, I often visited Florida, as my sister was living there. Besides the great weather Florida has to offer, there are many tourists and cultural diversity in South Florida. We decided to move to Florida not just because of the warmer weather but to be part of the diversity and "bridge" the fruit brandy culture to South Florida.
You have a range of products including a basil-flavored vodka and spirits distilled from vegetables like beets and carrots, but you are most focused on brandy. Why is brandy important to you?
Our family has a winemaking background from the well-known Tokaj wine region of the northeastern border of Hungary and Slovakia. Along with wine, I grew up with the Hungarian culture of pálinka. Pálinka is a traditional fruit brandy and both my grandfathers were distilling fruit brandies at the end of every summer. Fruit brandy was always in our house, our neighbors' house and every house where I grew up. It was part of our lives. It is something I am very familiar with and wanted to share it with South Florida.
How much do you have to educate people about brandy in Florida?
Florida is known for the rum and being the only distillery in Florida with a focus on fruit brandy makes it more challenging. Our goal is to educate everyone that visits our tasting room. We offer tours where we describe our process, from fruit preparation to how you taste the final product. We are passionate about our superior product and we consider it personally rewarding when someone comes back for another bottle of fruit brandy, particularly when they never had fruit brandy before.
What fruits have you most enjoyed working with so far?
So far, my favorite fruit was Bartlett (Williams) pear. We do not use any artificial flavors or sugars in our products. We try to capture the characteristics of the fruit through the fermentation and distillation process. We also mature our brandies in stainless steel tanks for a minimum of three months in order to accentuate the aromas and flavors. We were very happy with our small batch Bartlett Pear Brandy. As soon as you open the bottle, the aroma of the pear envelopes you. I also enjoy working with root vegetables and I am currently experimenting with turnip.
How did your background in accounting help prepare you for running a distillery?
Working in public accounting for many years helped me tremendously with opening a craft distillery. I was in tax and the knowledge and experience I gained at Grant Thornton helped me with the business plan and budgeting at the beginning, and it helps me on a daily basis with inventory, federal and state reporting. In addition, my wife is a CPA and that makes the preparation of financial statements easier at the end of the year.
More: Read a conversation about the importance of proper accounting with Nahori from the Febuary 2020 issue of Craft Spirits magazine.