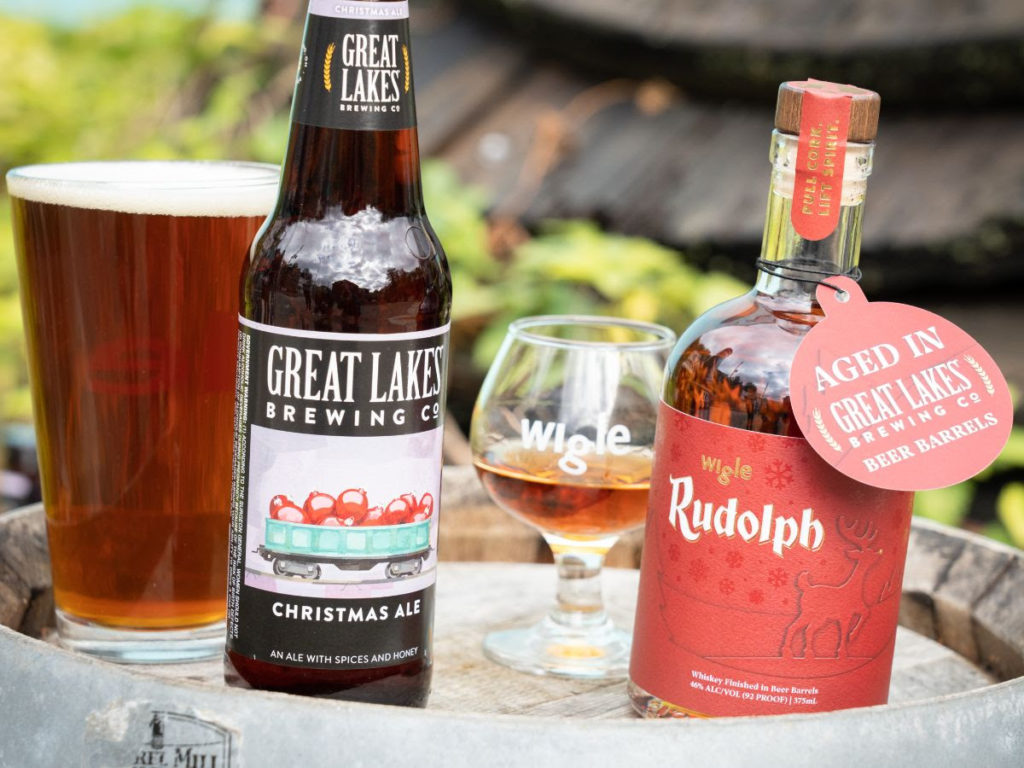 Wigle Whiskey and Great Lakes Brewing Company have created a marriage of two highly-anticipated seasonal products with Rudolph Whiskey. Wigle took its Straight Organic Whiskey, aged for more than two years in new charred-oak barrels, and placed it into casks previously used to age Great Lakes' Christmas Ale for an additional 10 months. Similarly, Great Lakes aged its award-winning fan favorite Christmas Ale in Wigle barrels.
This secondary maturation period — an additional 10 months in used Christmas Ale barrels — lends cinnamon, ginger and honey notes to the spirit, which mingle perfectly with the vanilla and apple notes already prevalent in our Straight Whiskey.
On Nov. 27, a Wigle distiller and Great Lakes Brewing Co. staff member will sample the two releases side by side for guests. RSVP here.