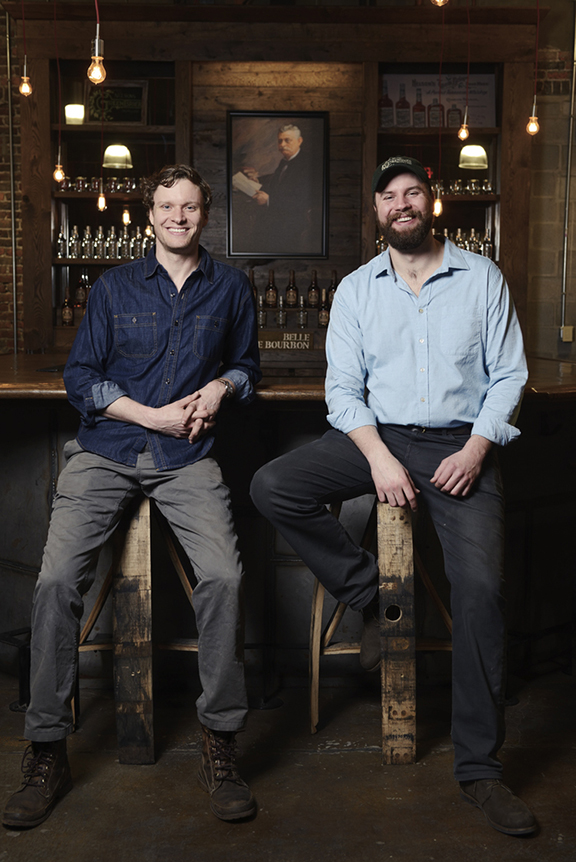 Nelson's Green Brier Distillery's First 108 Single Barrel Tennessee Whiskey has been named one of the Top 100 Spirits in the American Whiskey category by Wine Enthusiast Magazine. It is a testament to the dedication of co-proprietors and siblings Andy and Charlie Nelson in resurrecting their family's distillery and its cherished recipes more than one hundred years after Prohibition forced its closure.

Presented in two expressions, the green-label 'Small Batch' is a 90-proof blend; the gold-label Single Barrel with true 'Cask Strength' took home the award this year. While all of Nelson's Green Brier Tennessee Whiskey comes of age in standard-size 53-gallon barrels, Nelson's First 108 ages in smaller 30 gallon barrels and is an undisputed top-shelf collector's item. Single Barrel (Cask Strength) $59.99 375mL.

Charlie Nelson, the namesake of the man who put Tennessee Whiskey on the map, states, "We are so excited to have re-created one of the signature spirits of Charles Nelson's original Green Brier Distillery. After a gap of 108 years, whiskey lovers are once again able to savor what was once the toast of the nation—and beyond. This small batch is a true taste of both Tennessee Whiskey history, and the future of Nelson's Green Brier Distillery."

Nelson's Green Brier Distillery reopened in 2014, the Nelson brothers' revival of their historic family business. Anchoring Nashville's colorful Marathon Village, the distillery offers a portfolio of award-winning small-batch Belle Meade Bourbons, in classic labels as well as innovative varieties within the Special Cask-Finish line of Cognac, Sherry, and Madeira finishes, and the limited-release Craftsman Cask Collection. Their Tennessee Whiskey, developed from Charles Nelson's original recipes, can be enjoyed in various age varieties through the recent release of Nelson's Green Brier Tennessee Whiskey, White Whiskey, and the award-winning First 108 labels. Louisa's Liqueur honors Louisa Nelson, Charles Nelson's exceptionally capable wife and Andy and Charlie's great-great-great grandmother.