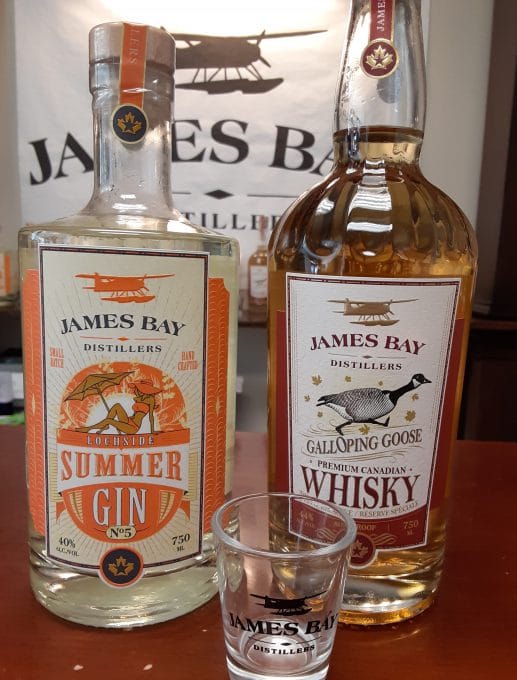 James Bay Distillers, Ltd. announced the release of its 80-proof Lochside Summer Gin No. 5, which is available for purchase at the distillery at Paine Field in Everett, Washington.
This sipping gin begins with a nose of orange blossom, followed by juniper and coriander with a complex citrus blend of kumquat, mandarin and tanearine on the finish.  This citrus-forward gin is made using a two-step process:  first the creation of the distilled "London Dry" style, followed by a cold infusion of the more delicate botanicals to preserve the fragile citrus aromas and flavors.  This careful process also imparts a light citrus tint to the gin from the natural botanicals.
The release is the first in a series of gin products — a barrel-aged gin is currently resting in ex-bourbon and ex-cognac barrels, waiting for a Spring 2020 release.
In November 2019 the company released its 88-proof "Galloping Goose Premium Canadian Whisky," also available for sale at the distillery. The company maintains an address in British Columbia and is registered in Canada.