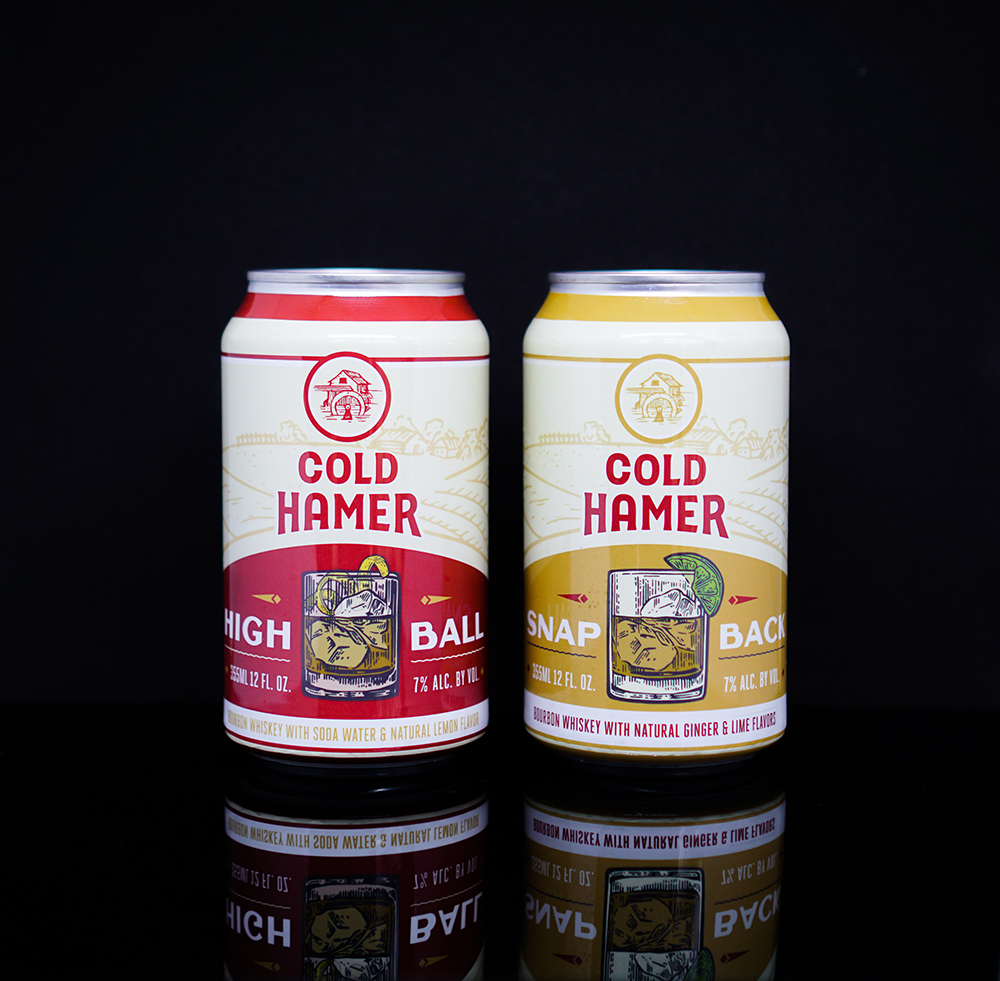 West Fork Whiskey Co., an Indianapolis-based craft whiskey distillery, has announced the release of two new ready to drink, bourbon canned cocktails. The company's bourbon-based canned cocktail line, two of only a handful of bourbon-based canned cocktails on the market nationally, will initially feature a bourbon ginger and a traditional bourbon highball.
The ready-to-drink canned cocktails, dubbed "Cold Hamers," will come in 4-packs. The best part, the company uses only all-natural ingredients to flavor the cocktails. Think of these cans as craft cocktails that you can drink anywhere, anytime out of a can. Both versions will be sold at 7% ABV.
"We are entering the ready-to-drink market due to shifting consumer preferences. More and more people are demanding lower calorie, easier to consume, high quality alcoholic beverage. We think these canned cocktails give our fans, and consumers in general, a new and fun way to consume West Fork products," said co-founder Blake Jones.  
Nationally, these bourbon canned cocktails are some of only a handful on the market. Furthermore, West Fork Whiskey is the only Indiana-based distillery to offer a canned bourbon cocktail. Look out for these ready to drink libations in retailers beginning Feb. 1.