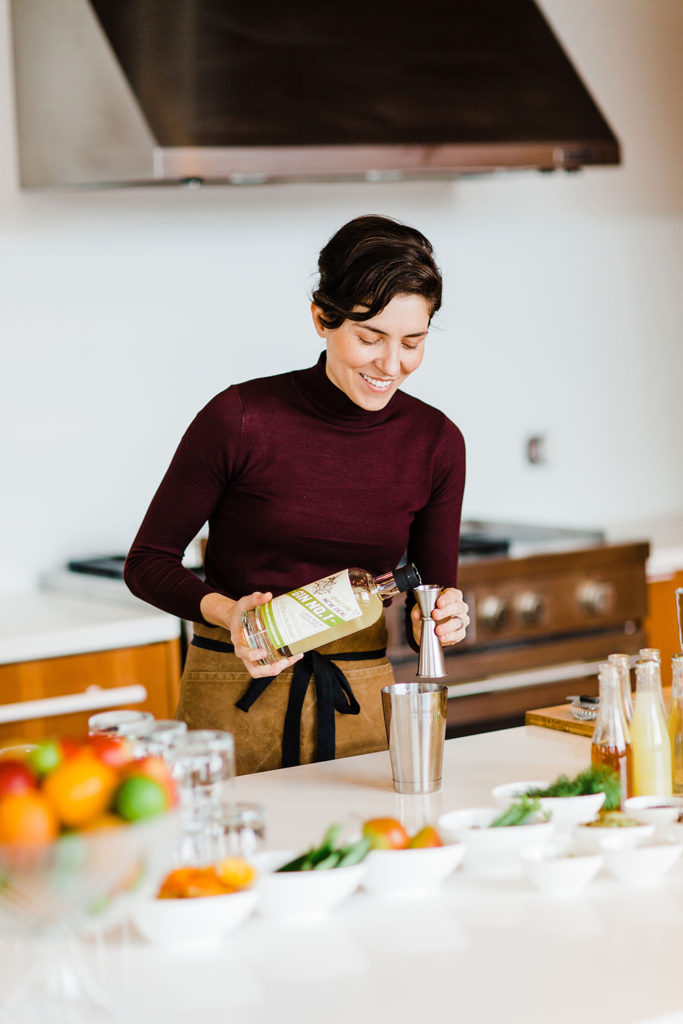 Class will be back in session at New Deal Distillery in Portland, Oregon, this April for those wanting to learn how to stir and shake behind their home bar. The two-hour classes cover cocktail balance basics as well as the proper techniques and equipment for making the perfect cocktail. Once again, the distillery is teaming up with Melaney Schmidt of beverage catering company Public Provisions to instruct the classes. Schmidt has an extensive background creating cocktail menus with fresh, delicious ingredients, and New Deal is excited for her to share her talent with the class again. 
New Deal owner and distiller Tom Burkleaux said, "These classes are a fun way to show people, step-by-step, how to make a great cocktail. Like I always say, a well-stocked bar is a terrible thing to waste."
Classes take place at New Deal Distillery every Thursday in April from 6:30-8:30 p.m. Tickets are available on the New Deal Distillery website: https://newdealdistillery.com/spring-2020-cocktail-classes/ Cost is $50 per person, limited to 18 people per class. 
New Deal Distillery has been proudly crafting small-batch, award-winning spirits in Portland's Southeast Industrial District since 2004. All of our spirits are made with natural, organic, and locally sourced ingredients whenever possible. Find us in liquor stores and cocktail lounges near and far— or at our distillery and tasting room at 900 SE Salmon Street. Come celebrate our fifteen-year anniversary with us this summer.
Public Provisions was founded in 2013 with quality and accessibility as guiding principles. Currently operating out of Portland, Oregon, the Public Provisions team brings the best of mixology to your event, small or large, up and down the West Coast. Our cocktails are culinarily-driven with an emphasis on freshness and ingenuity— showcasing appreciation for classics and excitement for contemporary revisions.