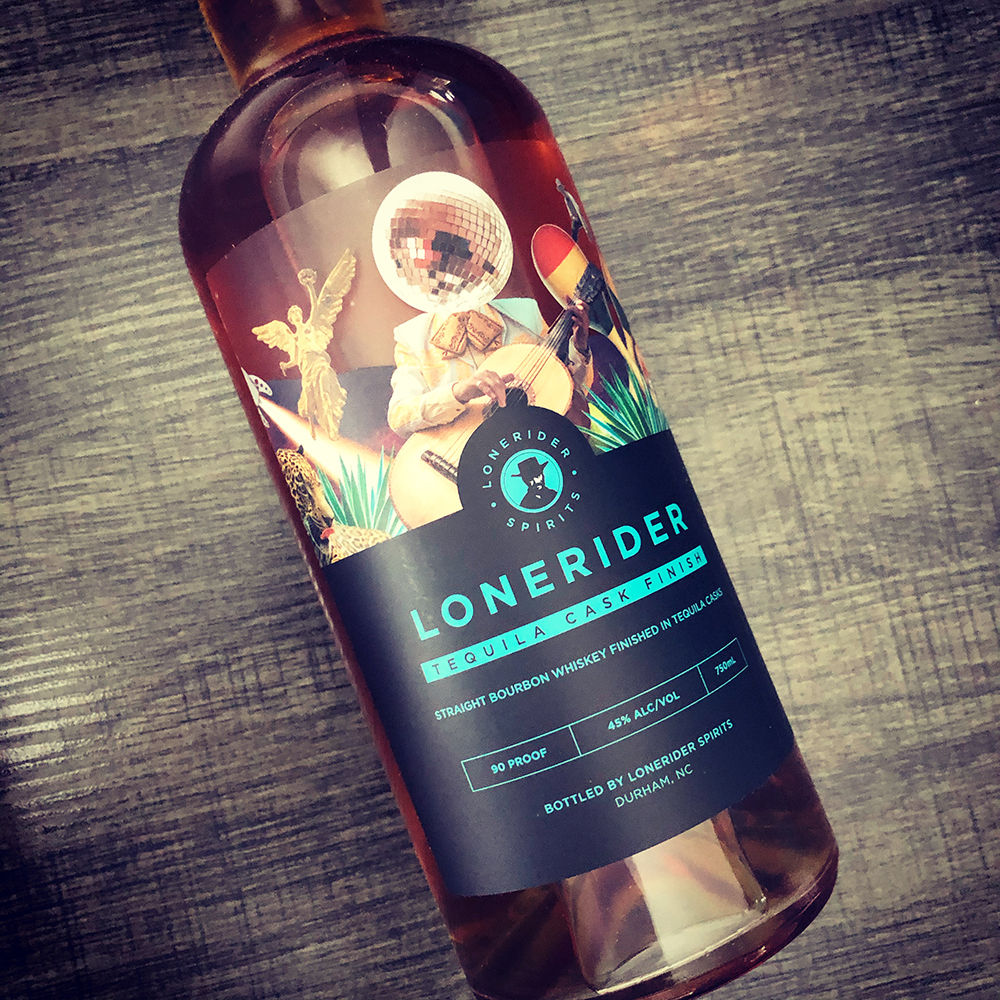 Lonerider Spirits of Holly Springs, North Carolina, is launching a straight bourbon whiskey finished in tequila casks. This unique bourbon is available in North Carolina ABC stores, restaurants and bars.
Lonerider Spirits' extension of their "cask finished" line is an ex-tequila barrel finished spirit, a Straight Bourbon Whiskey (45% ABV, SRP $44.95), that is a hand-crafted high rye bourbon whiskey with a mash bill of 60% corn, 36% rye and 4% malted barley (all non-GMO). This straight bourbon is finished in ex-tequila barrels from Jalisco, Mexico. These barrels held a small batch tequila that boasts the highest percentage of agave of any tequila bottle in the United States.
"I think it's a sneaky way to get tequila drinkers to switch to bourbon," said Chris Mielke, president of Lonerider Spirits. "The nose has ripe pear, lemon verbena and just a hint of vanilla. On the palate I pick up the agave notes and then on the finish you get tart lime and that tequila sharpness. It's a pretty refreshing combination!"
Lonerider Spirits now has three cask finished bourbons in their spirit lineup and has gained national attention with their Lonerider Spirits Founders Club which offers bourbon fans a chance to purchase their very own barrel of bourbon directly from the distillery.